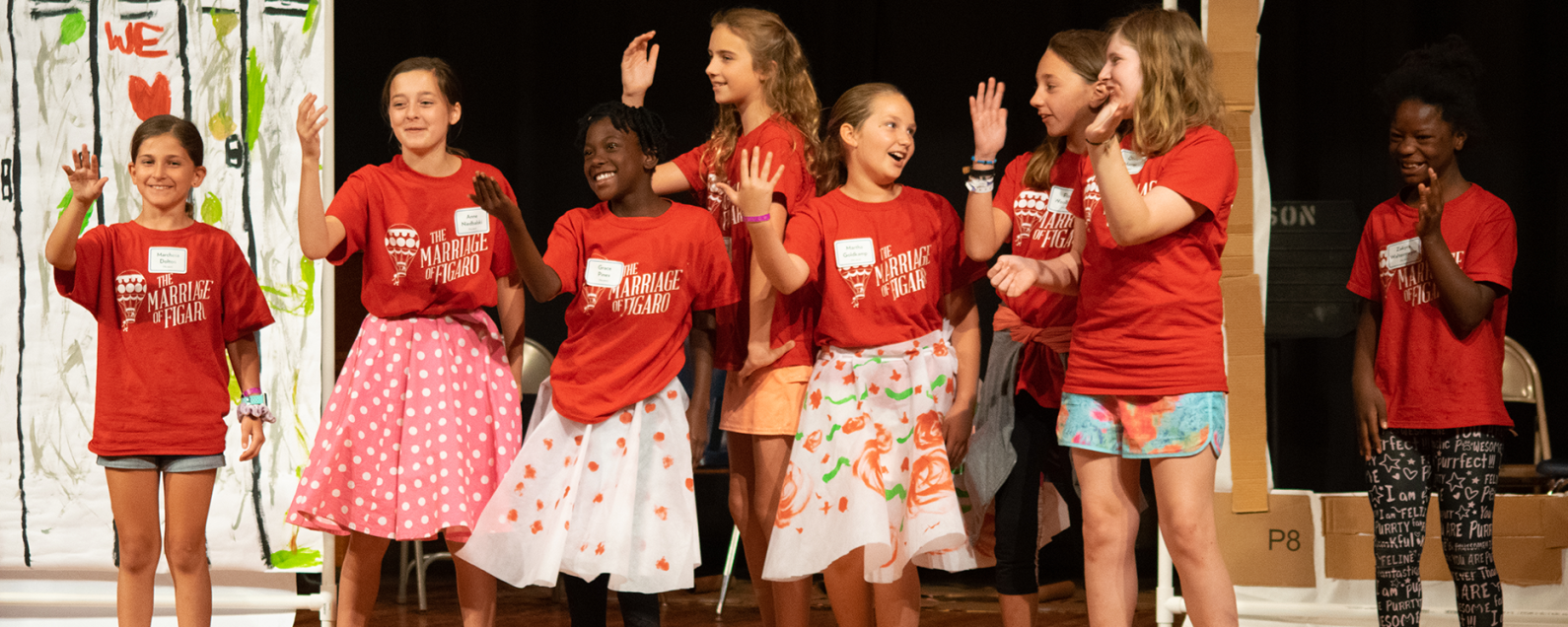 Opera Explorers
Discover the Stage!
June 13-17 & June 20-24, 2022
Send your student on a week-long creative adventure with Opera Theatre of Saint Louis! During this summer camp, kids become the writers, composers, designers, directors, and stars of their own production. Opera Theatre staff and leading music educators will guide campers on their journey, which concludes with a premiere of their original show. Opera Explorers welcomes students entering grades 4-7.
Need-based financial assistance is available.
Questions? Contact our Education Department
Event information
Week 1
Date: June 13-17
Time: 8:30 a.m. – 3 p.m., daily
Location: Flynn Park Elementary, University City
Price: $185
Eligibility: Students entering grades 4-7
Live performance of Mozart's The Magic Flute included
Week 2
Date: June 20-24
Time: 8:30am-3pm, daily
Location: Bayless School District, Affton
Price: $185
Eligibility: Students entering grades 4-7
Live performance of Mozart's The Magic Flute included