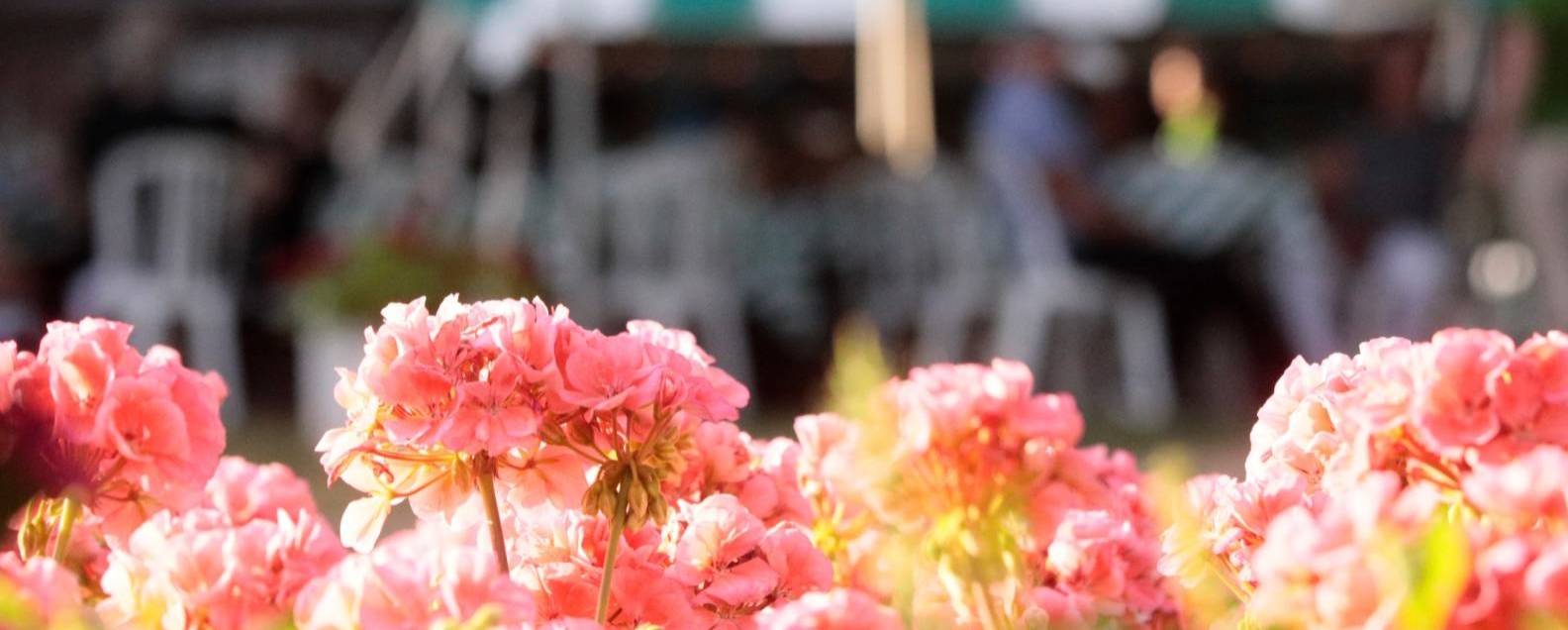 FAQs & Box Office Information
Welcome to Opera Theatre!
We're excited you're here! We are preparing for a full return to an indoor festival season in 2022, though of course we will continue to adapt our plans in accordance with the latest guidance from the CDC and our local health experts. We cannot wait to welcome you back to our theater and to a new season.
Theater Seat Map & Ticket Prices
2022 Ticket Cancellation and Refund Policy
Should you be unable to attend a performance, you may choose to refund, exchange, or donate your tickets.  
Tickets may be refunded or exchanged up until 48 hours before your scheduled performance. 

 

Ticket donations will be accepted up until 2 hours before your scheduled performance, allowing you to claim the value of your tickets as a tax-deductible donation. 

 

Subscribers receive free ticket exchanges as part of their package benefits. Subscribers may also ask for a full refund of their season subscription through May 1, 2022. For non-subscribers, exchanges are subject to an additional fee of $10 per ticket. If you exchange your ticket into a higher-priced performance, you will be charged the difference in price. If you exchange into a lower-priced performance, you will receive an itemized receipt at the end of the season reflecting the balance you may claim as a tax deduction.

 

To refund, exchange, or donate your tickets, please contact the Box Office by phone or email at 

(314) 961-0644

 or 

boxoffice@opera-stl.org

.
Picnic Cancellation Policy
Picnic orders may be canceled and refunded up until 4 p.m. the day before your scheduled performance. To cancel your picnic, please contact the Box Office by phone or email at (314) 961-0644 or boxoffice@opera-stl.org.

Map of the Festival Grounds
If you're visiting us for the first time, use the map below to orient yourself as you navigate our garden, tent spaces, and theater!
Frequently Asked Questions
COVID-19 Health & Safety Procedures
What are your vaccine policies? 
We are tracking COVID-19 rates and currently require all guests to show proof of COVID-19 vaccination before entering our venues. OTSL staff and company members are also required to be fully vaccinated.  For those who are unable to receive the vaccine, a negative COVID-19 test must be shown instead. 
For more information about our vaccination and safety policies, please click here.
Do I need to bring a mask? 
Yes — OTSL may require its patrons and visitors to wear masks in accordance with current guidelines from the Centers for Disease Control and Prevention (CDC) and all applicable government mandates. If you forget a mask, one will be provided to you upon your arrival. 
Dress Code
Is there a dress code to attend the opera? 
No — whether you prefer a cocktail dress or a t-shirt and shorts, all attire is welcome! Of course, if you're planning to picnic, please dress comfortably and sensibly for the weather. (But remember…no shoes, no shirt, no service.) 
About Parking
Where can I park? 
From paid garden-adjacent parking to free garage, we've got an option for everyone. Season subscribers may pre-purchase parking spots in our preferred Lot K, just steps away from our picnic gardens. OTSL donors at the $1,000 Guarantor Level and above enjoy free reserved parking in Lot K, adjacent to the festival grounds. All other ticket buyers may park for free in the parking garage on Garden Avenue, or pay just $6 a car for the slightly closer ground Lot G, pending availability. ADA accessible spots are also available adjacent to the festival grounds. For more information, please visit our Parking & Directions page or contact our Box Office at (314) 961-0644 or boxoffice@opera-stl.org. 
What assistance is there for patrons with accessibility needs? 
The designated drop-off point for those with limited mobility is the Circle Drive of the Loretto-Hilton Center (130 Edgar Road, 63119). Our ushers will be happy to assist patrons with accessibility needs. If you would like to discuss additional accommodations, please contact our Box Office at (314) 961-0644 or boxoffice@opera-stl.org. 
About Pre-Show Dining
What are the operating hours of the gardens, picnic area, and concessions bars? 
Our garden and picnic areas will be open for guests beginning two hours prior to the performance time (i.e. 10:30 a.m. for matinees and 5:30 p.m. for evening shows). There are two concessions bars on our grounds: one in the main garden outside the theater, and one in our lobby. The picnic area and concessions bars will re-open at intermission and following the performance. While you are welcome to resume your picnic at those intervals, OTSL does not accept responsibility for any items that are left on a picnic table during the performance.  
How can I order a boxed pre-show picnic dinner? 
Picnic menus for the 2022 Festival Season will be published on our website in late February. These boxed picnic dinners are prepared by Ces & Judy's Catering and may be pre-ordered up until 4 p.m. the day before your show. Day-of boxed picnic sales are not available.  
Can I bring my own food and drink? 
Absolutely! If you'd prefer to pack your own picnic, or order takeout from one of many wonderful local restaurants, you may do so. BYOB is also permitted.   
How can I secure a picnic table for my pre-show dinner? 
The vast majority of our picnic tables may not be reserved in advance, but are available to the general public on a first come, first served basis. For that reason, we encourage you to arrive two hours prior to your performance if you would like to picnic! A small number of picnic tables are set aside for reservations by donors of $5,000 or more — please contact us at (314) 963-4228 for more information about in-season donor benefits. 
About Paperless Ticketing
How do I request either paper or digital tickets? 
If you are purchasing online, you may choose your preferred ticket delivery method at check-out. To select hard copy tickets delivered by post or held at Will Call, please choose "Mail" or "Will Call" at check-out. To receive mobile tickets with scannable QR codes, please choose "Mobile" ticket delivery. To receive PDF tickets that you can print at home and bring with you to the theater, please choose "Print at Home" ticket delivery. Regardless of whatever delivery method you select, all of your purchased tickets for the season will also be available for easy access through our smartphone app. 
What if I lose the email with my digital tickets? 
We recommend you save your receipt to an easy location on your phone, such as a personal Dropbox or Google Drive account. We also recommend downloading our smartphone app! Once you've signed in with the same username and password that you used to buy your tickets online, all of your previous ticket purchases will show up under your account profile. However, even in the case that you don't have our app and can't find your original email receipt, we will be happy to re-send your ticket email to you. Simply contact our Box Office at (314) 961-0644 or boxoffice@opera-stl.org. 
About the Performance
How will I understand what's going on? 
Don't worry about following all the drama — all performances will be sung in English and we also project English supertitles throughout the theater. You can learn more about each opera with our complimentary program book, which is distributed at every performance in the season, or with digital program notes from our smartphone app. (Please note that digital program notes will not be published until May 2022.) 
Is there ADA-accessible seating? 
Yes! In addition to seating for wheelchairs and accompanying family and friends, we also will offer audio description and American Sign Language interpretation services on select dates in the 2022 Festival Season. Please visit our accessibility services page for more information, or contact our Box Office at (314) 961-0644 or boxoffice@opera-stl.org. If you require any on-site assistance, please speak with an usher at the theater and they will be happy to help accommodate you.  
Can I bring food and beverages into the theater with me? 
Beverages may be brought into the theater if they are kept in non-glass lidded containers. (Pro tip: the official OTSL tumbler offers the perfect solution and can be purchased at any of our concessions bars!) Food is not permitted into the theater. 
How long is intermission? 
Intermission typically lasts about 20 minutes — enough time to use the restroom, enjoy another beverage, or take in the beautiful sight of our candle-lit garden. 
What happens after the opera is over? 
Just because the opera is over doesn't mean the night has to be! Opera Theatre is well-known for our post-show parties…and everyone is invited. Reconvene in the gardens after the show to meet the singers you just saw on stage and to mingle with fellow audience members. (OTSL reserves the right to cancel post-show gatherings based on the latest local and CDC health guidelines.) 

Explore the 2022 Festival Season