Press Release: February 22, 2022
Opera Theatre of Saint Louis Announces Two World Premieres in Upcoming Seasons and Launches Innovative Commissioning Model
A reimagined edition of Scott Joplin's Treemonisha by Damien Sneed and Karen Chilton and This House by Lynn Nottage, Ruby Aiyo Gerber, and Ricky Ian Gordon will premiere in the 2023 and 2024 Festival Seasons.
Opera Theatre of Saint Louis has announced two exciting world premieres slated for the 2023 and 2024 Festival Seasons. In 2023, OTSL will present a new adaptation of Scott Joplin's opera Treemonisha, reimagined for the modern era by composer Damien Sneed and librettist Karen Chilton. The 2024 Festival Season will include the world premiere of This House, an operatic adaptation of Ruby Aiyo Gerber's play by Gerber and her mother, Pulitzer Prize-winner Lynn Nottage, with music by composer Ricky Ian Gordon. Both world premiere commissions are supported by a five-year commitment from the Whitaker Foundation.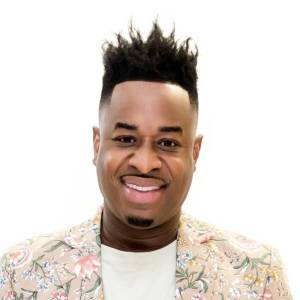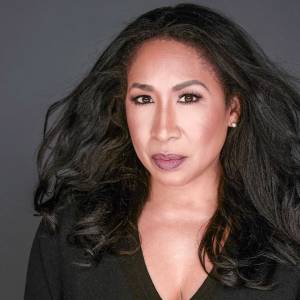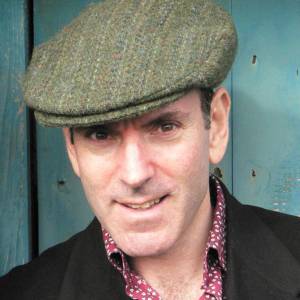 Ricky Ian Gordon
Composer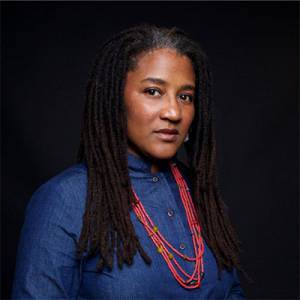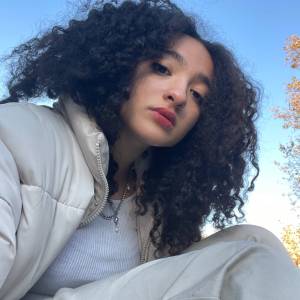 Ruby Aiyo Gerber
Librettist
In addition to these two mainstage world premieres, OTSL is launching a ground-breaking initiative called the New Works Collective, a community-led commissioning cycle that boldly disrupts the traditional model of creating opera by bringing new voices into both the decisionmaking and creative processes. In this three-year commissioning cycle, which is funded in part by a leadership gift from The Andrew W. Mellon Foundation, OTSL will create nine new, short (20 minute) operas between 2023–2025. But instead of following the usual commissioning process – in which an opera company is the sole arbiter of whose work should be produced – Opera Theatre will yield its power to a collective of local artists, community leaders, and activists who represent the rich diversity of the St. Louis community. The New Works Collective will be a powerful incubator for new and exciting voices and will encourage new partnerships, strengthen interdisciplinary art-making, and invest in diverse forms of storytelling
Together, the collective will encourage work that redefines opera — using the combined power of music and storytelling to push the boundaries of the art form. One of many unique features of the New Works Collective is its open call for submissions — which will welcome the discovery of new voices and creative talents from all musical genres, including but not limited to rap, hip hop, EDM, jazz, gospel, blues, as well as classical music. Opera Theatre will rely upon the collective to identify three projects per year for development and production. Chosen composers and writers will then engage in a nine-month collaboration with Opera Theatre to develop, workshop, and stage their operas. The application for the first year of the New Works Collective is now live at ExperienceOpera.org/OpenCall.
"Telling diverse and relevant stories is a hallmark of this company," said Andrew Jorgensen, General Director. "I'm thrilled that James Robinson, our Artistic Director, is continuing to curate dynamic pieces like Treemonisha and This House, which add so much vibrancy to our repertoire. We are equally excited to explore new models for storytelling that redefine opera with the New Works Collective, which de-centers power and reaches more deeply into our community outside of our standard mainstage season."
In this landmark revival, composer Damien Sneed and librettist Karen Chilton will expand the conceptual ideas of Joplin's 110-year-old opera, adding new material to contextualize this seminal work for a 21st century audience, which was last performed at OTSL in 2000 to critical acclaim. Sneed and Chilton recently collaborated on the short opera The Tongue & The Lash, which was presented at OTSL in 2021 as a part of the New Works, Bold Voices Lab.
"Working with OTSL is always a pleasure because they give creative teams the freedom to express themselves artistically without limitations," said Sneed. "I look forward to collaborating with Karen Chilton to bring to life the work of the great composer, Scott Joplin. My mentor, the late Jessye Norman, always said that she felt Joplin never received proper placement as one of the most significant composers of the 20th century. I have been studying and reimagining Treemonisha in my mind since my freshman year at Howard University, and am thrilled about this new edition coming to life in 2023."
Leadership support for Treemonisha comes from the Whitaker Foundation. The production received funding from OPERA America's Opera Fund.
In 2024, OTSL will present the world premiere of This House. This operatic adaptation by the mother-and-daughter team of Pulitzer Prize-winner Lynn Nottage and Ruby Aiyo Gerber is based on Gerber's original play, with music composed by Ricky Ian Gordon. Nottage and Gordon most recently collaborated on the opera Intimate Apparel, which opened at Lincoln Center Theater earlier this month to rave reviews; it is a "critic's pick" at The New York Times, and Variety called it "glorious." Gordon's previous world premieres at OTSL include 2014's "27" with librettist Royce Vavrek, based on the lives of Gertude Stein and Alice B. Toklas, and a newly revised two-act edition of The Grapes of Wrath with librettist Michael Korie in 2017, which was later seen at Michigan Opera Theatre.
"I am beyond excited to bring This House to Opera Theatre of Saint Louis," said Nottage. "Set in a majestic Brownstone in Harlem where the fractured Walker family grapples with their own tumultuous history and the implications of a shifting economic landscape, this timely opera is about memory, love, loss, and healing. It's been an absolutely magical experience collaborating with Ricky and Ruby, who are both deeply soulful and inventive artists."
Leadership support for This House comes from the Whitaker Foundation.
About the New Works Collective
Opera Theatre's New Works Collective is a disruption of the traditional commissioning model: it gives decision-making power to the community through a collective of St. Louis residents. The New Works Collective builds on OTSL's successful New Works, Bold Voices cycle through the creation of short works that push the boundaries of opera by combining music and stories that resonate with the St. Louis community in powerful new ways. This initiative endeavors to commission experimental, collaborative work that encourages artists to play with musical style, length, form, genre, and audience involvement, brings new voices to the creative process, and creates community partnerships that extend beyond a single project or production.
This collective will select three projects each year for OTSL to develop, workshop, and premiere. In establishing the collective, OTSL has intentionally sought out individuals from backgrounds historically underrepresented in opera, including a mix of artists, arts leaders, storytellers, activists, and community advisors who reach far beyond classical music. Click here to access full-length biographies for all panel collective members.
Opera Theatre will work closely with creators throughout the development process, providing opportunities to collaborate with OTSL's artistic leadership and workshop each piece during the development phase. OTSL plans to stage the commissions in March 2023, 2024, and 2025 in an intimate venue outside the company's usual festival season at the Loretto-Hilton Center.
Applications for composers and writers are now open and will be accepted through April 15. The first year of creative teams will be selected in May 2022, with the premiere of the first three works in March 2023.
For more information and how to apply, please visit ExperienceOpera.org/OpenCall.
Leadership support for the New Works Collective comes from The Andrew W. Mellon Foundation.
Explore the 2023 Festival Season