Blog Post: Why La bohème is such a blockbuster
A look at one of opera's greatest hits
If you were to do a search on the best or most popular operas of all time, you'd find that La bohème is on every list. Puccini's masterpiece has been tugging on the heartstrings of opera goers since its debut in 1896 and has inspired art in the modern day. The wildly popular Broadway musical Rent is an adaptation of La bohème, and the opera also inspired the movie Moulin Rouge. The famous cartoon The Simpsons even has an episode where Homer sings the role of Rodolfo, in "The Homer of Seville!" 
So, what exactly is it about La bohème that intrigues, inspires, and enthralls us? Let's take a look four things that make this iconic work so popular. 
Characters we can relate to –Rodolfo, Mimi, Musetta, and Marcello aren't mythical creatures, or caricatures of people. They are regular human beings. They're our neighbors, and the people we went to school with. We all know folks who are fiercely devoted to their art, and doing their best to make it. Most of us have had a great group of friends or roommates that we built strong bonds with. Some of us have fallen in love with the person next door. Some of us ARE the person next door! The characters in La bohème are not unattainable gods, but people just like us.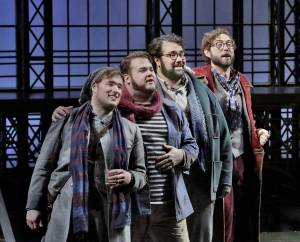 Situations we've been in – Who hasn't been in love? Many people have sacrificed a great deal — whether it's time, money, or our health — for our dreams. Many understand, especially in this day, the horrors of poverty, and of terminal illness. The situations of Puccini's masterpiece aren't about deities turning people into stone. The experiences of Rodolfo and Mimi falling in love, and Musetta and Marcello having a lover's quarrel are ones that any opera goer can sympathize or empathize with.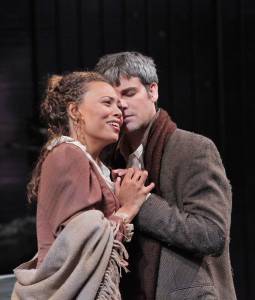 Simple storytelling – There aren't 54 characters to keep track of. No one is pretending to be anyone else and there aren't any instances of weird mix-ups or mistaken identities. The story is a straightforward one of sacrifice, hardships, but more than anything else, it's a simple and beautiful story of love.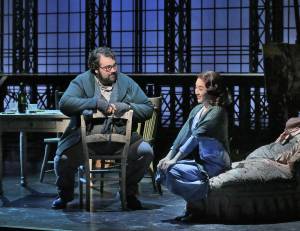 Memorable music – Puccini was a master at creating a scene, with the orchestra as his paintbrush and paints. Whether describing delicate falling snowflakes or creating the sonic atmosphere of a busy café, Puccini put it all to music with total brilliance. Each character has their own theme (a "leitmotif") which gives a feel of continuity and familiarity throughout the opera. When it comes to turning emotions into musical notes, Puccini was second to none. He wrote melodies that perfectly capture the thrill of falling in love, the pain of heartbreak, and the struggle of sacrifice. You'll leave the hall humming arias you heard that evening!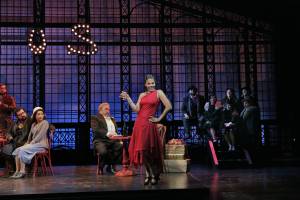 La bohème tells the simple, romantic story of people we can relate to, in situations that most of us have been through, and all of it set to an unforgettable and lush score. There's good reason why it's on everyone's "Best Operas of All Time" list, and we can't wait for you to hear and see why during our 2024 Festival Season! 
Explore the 2024 Festival Season
Season tickets on sale now! Save up to 15% off and snag exclusive subscriber benefits.