Free for K-12 Schools & Educators!
Introduce your students to the fun and joy of opera with the ultimate digital classroom experience!
Register your class for access to a free, abridged, student-friendly performance of an opera classic, accompanied by recorded educational workshops, a robust study guide, a detailed listening guide, and the option to request a live, virtual classroom visit from a member of the cast!
Check back later this fall for more details about our 2022-23 offering of Opera on the GO!

A 40-minute digital opera performance
Two 3-7 minute educational workshops
Study guide PDF
Listening guide PDF
Live Zoom visit from a member of the cast, subject to availability
Made possible in part by the Fred M. Saigh Endowment at Opera Theatre with generous support from the Engelhardt Family Foundation and the Bayer Fund.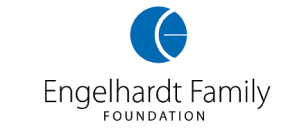 Free school access for Opera Adventures is supported by Leigh & Jean Mason.
Audio Description provided by Mind's Eye