Press Release: November 15, 2022
Opera Theatre of Saint
Louis
Announces
Three World Premieres
of
the
2023
New Work
s
Collective
Three new genre-bending stories will premiere at the Catherine B. Berges Theatre at COCA in March 2023.
Opera Theatre of Saint Louis (OTSL) has announced the stories of three ground-breaking 20-minute operas commissioned for its 2023 New Works Collective. Five composers and librettists have deftly woven together musical influences spanning rock, funk, jazz, blues, and more to create a soundscape that is wholly unique and completely American. These cross-genre works explore themes of female empowerment, free speech, Black queer joy, and belonging, and will debut March 16-18, 2023 at the Catherine B. Berges Theatre at St. Louis' Center of Creative Arts (COCA). Tickets are $35-$55 and are now on sale at ExperienceOpera.org/NWC.  
First announced in February 2022, OTSL's New Works Collective is the first initiative by an American opera company that invites open submissions from across the country and allows its community (via a panel of local residents) to independently select projects for further development. The panel includes individuals from backgrounds historically underrepresented in opera, ranging from artists, arts leaders, and storytellers to activists and community advisors. From 2023 through 2025, the panel will select three projects per year for OTSL to develop, workshop, and premiere.  
"What's really cool about this program is that this has never actually been done before," said Rajendra Ramoon Maharaj, stage director and community consultant for the New Works Collective. "Usually in this industry, an institution tells artists what they can do. But by giving the power to the community, this is the first time where the community really has a voice and can choose artists who may otherwise have been bypassed. This is a north star moment for American opera, and I hope that many, many will follow for years to come."
by Del'Shawn Taylor and Samiya Bashir
directed by Rajendra Ramoon Maharaj
Dayo struggles to fit in at school. Like so many other young girls, she hides her true potential in order to fly under the radar. That is, until her classroom takes a field trip to see a "Superheroes of Invention" exhibit at a local museum. As Dayo comes face to face with prolific Black female inventors of the 20th century, she hears each woman's unique story through the music and words of their era — from ragtime to blues to funk. These icons of science inspire Dayo to finally celebrate herself and her own superpower.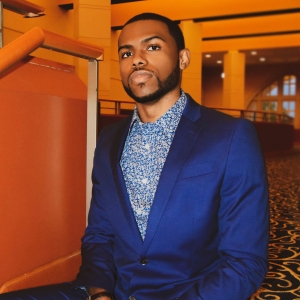 Del'Shawn Taylor
Composer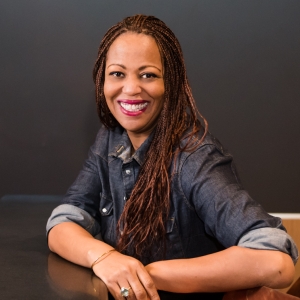 About Composer Del'Shawn Taylor
Del'Shawn is an internationally award-winning musician, author, educator, and arts equity advocate. As a soloist, he has won awards from competitions such as American Prize and the Metropolitan International Music Festival, while making solo debuts on national and international stages. As a composer, he has had premieres nationally and internationally with numerous organizations and ensembles such as the Julius Quartet, the Cincinnati Song Initiative, Really Spicy Opera, Thompson Street Opera Company, the Operation Opera Festival, and White Snake Projects to name a few. As an educator and children's book author, Del'Shawn passionately works with community arts organizations to ensure that all children, regardless of socio-economic background, have access to the transformative power of the arts. He is a board member of Art Song Colorado and serves on the board DEI committees of the South Bend Symphony Orchestra and Thompson Street Opera Company.
About Librettist Samiya Bashir
Samiya Bashir is a Harlem-based writer, performer, librettist, and multi-media poetry maker. Sometimes she makes poems of dirt. Sometimes zeros and ones. Sometimes variously rendered text. Sometimes light. She has authored three poetry collections, most recently Field Theories, winner of the Oregon Book Award and a Pushcart Prize. Samiya's honors include a Rome Prize in Literature and Oregon's Arts & Culture Council Individual Artist Fellowship in Literature, among many other grants, residencies, and fellowships. When teaching at Reed College, where she is an Associate Professor, the Vermont College of Fine Arts, or various community settings, Bashir works to create, employ, and teach a restorative poetics which can turn the despair often bred by isolation toward a poetics of light, for healing, and for change.
Slanted: An American Rock Opera
by Simon Tam and Joe X. Jiang
directed by Rajendra Ramoon Maharaj
 In 2017, an Asian American dance rock band called The Slants went to the Supreme Court to fight for the right to use their name. Now, real-life protagonists Tam and Jiang are setting their judicial experience to music — including a powerful lesson on free speech and bridging political divides from the late and prophetic Supreme Court Justice, Ruth Bader Ginsburg. Enlightening, funny, and ultimately uplifting, this story proves that no obstacle is too difficult to conquer…as long as you have a little heart and a lot of rock n' roll.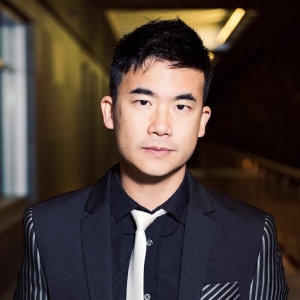 Simon Tam
Composer & Librettist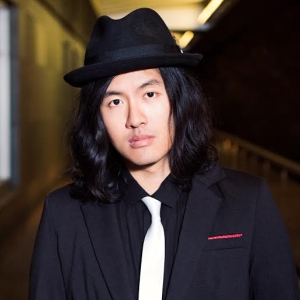 Joe X. Jiang
Composer & Librettist
About Composer & Librettist Simon Tam
Simon Tam is an author, musician, activist, and self-proclaimed troublemaker. Best known as the founder and bassist of The Slants, the world's first and only all-Asian American dance rock band, Simon approaches arts and activism with radical optimism and compassion. In 2017, he won a landmark case at the U.S. Supreme Court, unanimously, helping to expand civil liberties for marginalized groups. His work has been highlighted in over 3,000 media features across over 150 countries, including Rolling Stone, TIME, NPR, BBC, and the New York Times.
About Composer & Librettist Joe X. Jiang
Joe X. Jiang is a filmmaker and musician who has called Portland home for nearly ten years. His movies, which range from intimate documentaries to artistic narratives, have been featured at film and art festivals around the world. His most recent project, The Cutting Shadow, was screened at the 2017 San Diego Asian Film Festival, and is slated for multiple festivals in 2018. As a musician, Joe tours nationally and internationally in several bands, including The Slants. In 2018, Simon and Joe helped launch The Slants Foundation, a nonprofit that funds and supports Asian American artists incorporating civic engagement into their work.
by Tre'von Griffith
directed by Rajendra Ramoon Maharaj
Get ready for the Roaring Twenties like you've never experienced them before! X migrates from the South to the mecca of Harlem, desperate to escape their small-minded town. X's life is forever changed when they are introduced to drag balls and find a community where they can discover their voice, celebrate their humanity, and be their authentic self. Written to celebrate Black queer joy, this story reminds us all to live in our truths — unapologetically.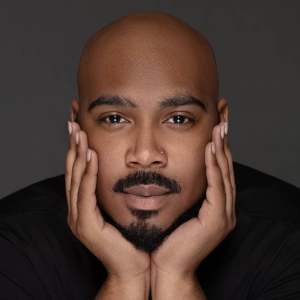 Tre'von Griffith
Composer & Librettist
About Composer & Librettist Tre'von Griffith
Tre'von Griffith (better known by stage name Tre G) is a St. Louis/NY based independent artist and composer, creative producer, and music director. He has served as a composer and music director for productions spanning The Repertory Theatre of St. Louis, The Acting Company, Shakespeare Festival St. Louis, Metro Theater Company, St. Louis Black Rep, COCA, and companies in Europe and China. In 2020, Tre G formed WerQFest, an arts and culture festival celebrating and highlighting Black queerness. Tre G received his master's degree in Global Entertainment and Music Business from Berklee College of Music's campus in Valencia, Spain.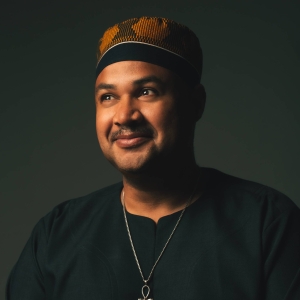 Rajendra Ramoon Maharaj
Stage Director
About Stage Director Rajendra Ramoon Maharaj
Rajendra Ramoon Maharaj is a multi-award winning Indo-Afro-Caribbean American theater artist and activist. He was the assistant director of the Metropolitan Opera's historic production of Fire Shut Up in My Bones, which originated at OTSL in 2019. Mr. Maharaj will make his operatic mainstage directorial debut for the world premiere of The Factotum, of which he is the book co-writer and dramaturg, at the Lyric Opera of Chicago in their 2022–23 season. He is the recipient of numerous awards including Barrymore and AUDELCO awards for his body of work in the American theater. He has twice been a New York Times Critics Pick. He is a recipient of the N.A.M.T Award. Mr. Maharaj is a finalist for the Eugene O'Neill National Playwrights Conference and is a member of the BIPOC Leadership Circle and Met AGMA Diversity-Equity-Inclusion Committee.
Leadership support for the New Works Collective comes from the Mellon Foundation and the Edward Jones Foundation.