Press Release: August 4, 2022
Opera Theatre of Saint Louis Announces the First Cohort of Creators for its New Works Collective
Opera Theatre of Saint Louis (OTSL) has announced three creative teams for the inaugural year of the New Works Collective. This new initiative pioneers a ground-breaking commissioning model that inverts the traditional power dynamics of the classical arts world by allowing a panel of community leaders — rather than the organization itself — to choose where to award financial compensation for the creation of new operas. Five artists and one stage director have been identified to create, workshop, and premiere three new chamber operas in March 2023. With backgrounds that span a range of lived experiences and artistic genres, this exciting group of artists will help push the boundaries of the operatic form and explore new models for storytelling.
The three teams are made up of composer Del'Shawn Taylor and librettist Samiya Bashir, co-composers and librettists Simon Tam and Joe X. Jiang, and composer/librettist Tre'von Griffith. All three teams will begin working closely with OTSL and stage director Rajendra Ramoon Maharaj in the coming months to develop and workshop their operas, which will then be performed for a public audience on March 16–18, 2023.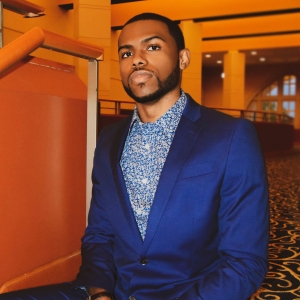 Del'Shawn Taylor
Composer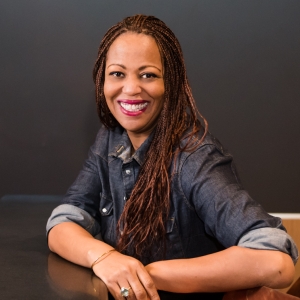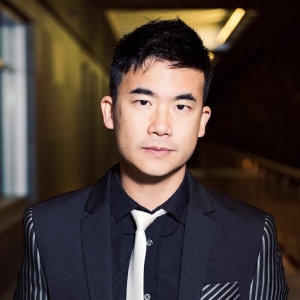 Simon Tam
Composer & Librettist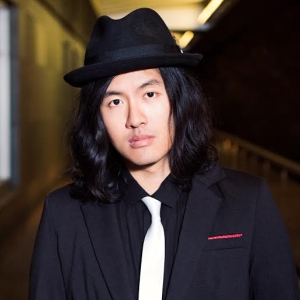 Joe X. Jiang
Composer & Librettist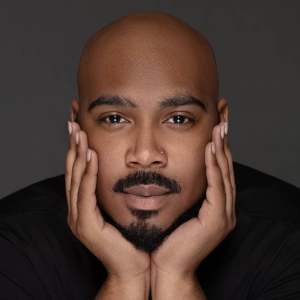 Tre'von Griffith
Composer & Librettist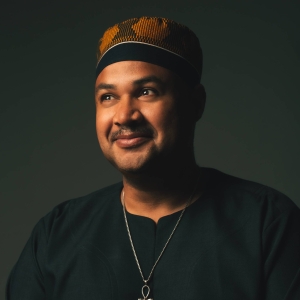 Rajendra Ramoon Maharaj
Stage Director
"We're excited to better serve the voices of our artists and our community through this new initiative," said Andrew Jorgensen, General Director. "I am grateful to each of these artists for seeking out this opportunity and to the ten members of our New Works Collective who spent hundreds of hours poring over more than ninety applications to select this inaugural cohort.
"I also want to recognize the partnership of the Mellon Foundation and the Edward Jones Foundation who have both made leadership commitments to support the New Works Collective through Opera Theatre's 2025 season," Jorgensen said. "We appreciate the extraordinary trust and generosity from these two pillars of cultural funding, locally and nationally."
"New work rooted in unbridled Black joy"
One of the 2023 New Works Collective premieres will feature music by composer Del'Shawn Taylor and a libretto by poet Samiya Bashir. This will be Taylor and Bashir's first artistic collaboration; the pair was introduced to one another as part of the interview and selection process for the New Works Collective. Within this collaborative and creative process, Taylor and Bashir see an opportunity to birth new work rooted in unbridled and radiant Black joy, inclusive of perspectives and experiences not found in traditionally programmed operatic works.
"We hope for the work we create to serve as an entry point for young people, especially Black girls, to see themselves, their stories, and their histories on the operatic stage and know that they belong," the creators said in a joint statement.
"Rather than grounding our stories in the expected historical tropes of Black trauma and disempowerment, we will work together to explore the vast musicality and influence of opera by webbing traditions of jazz, blues, gospel, ragtime, and hip hop to sing the historical legacies of Black women in the invention(s) of our country and ourselves. Our story aims to enflame operagoers everywhere but especially young Black patrons of today who will become the patrons, singers, writers, composers, instrumentalists, and inventors of the days ahead."
About Del'Shawn Taylor
Del'Shawn is an internationally award-winning musician, author, educator, and arts equity advocate. As a soloist, he has won awards from competitions such as American Prize and the Metropolitan International Music Festival, while making solo debuts on national and international stages. As a composer, he has had premieres nationally and internationally with numerous organizations and ensembles such as the Julius Quartet, the Cincinnati Song Initiative, Really Spicy Opera, Thompson Street Opera Company, the Operation Opera Festival, and White Snake Projects to name a few. As an educator and children's book author, Del'Shawn passionately works with community arts organizations to ensure that children regardless of socio-economic background have access to the transformative power of the arts. He is a board member of Art Song Colorado and serves on the board DEI committees of the South Bend Symphony Orchestra and Thompson Street Opera Company.
About Samiya Bashir
Samiya Bashir is a Harlem-based writer, performer, librettist, and multi-media poetry maker. Sometimes she makes poems of dirt. Sometimes zeros and ones. Sometimes variously rendered text. Sometimes light. She has authored three poetry collections, most recently Field Theories, winner of the Oregon Book Award and a Pushcart Prize. Samiya's honors include a Rome Prize in Literature and Oregon's Arts & Culture Council Individual Artist Fellowship in Literature, among many other grants, residencies, and fellowships. When teaching at Reed College, where she is an Associate Professor, the Vermont College of Fine Arts, or various community settings, Bashir works to create, employ, and teach a restorative poetics which can turn the despair often bred by isolation toward a poetics of light, for healing, and for change.
"A passion for exploring ideas about identity and expression"
Another original work in the 2023 New Works Collective will be co-created by Simon Tam and Joe X. Jiang. Tam and Jiang both appear regularly with The Slants, the world's first and only all-Asian American dance rock band, which Tam also founded.
"Over the past seven years of working together, both for The Slants and projects outside of it, we've had a passion for exploring ideas about identity and expression," Tam and Jiang stated. "We're excited to work with Opera Theatre of Saint Louis to provide a new perspective with the art, both in terms of the music as well as the stories that we can share through it.
"The project, based on a true story, will navigate the dualities and ironies of our own personal experiences in fighting against the U.S government at the Supreme Court over the right to use our name. For example, when fighting for freedom of expression, isn't it ironic that the person the case is centered on isn't able to express themself directly? The work will also be a joyful homage to the late Ruth Bader Ginsburg, who not only recognized the ethical principles of our journey, but also the plight of so many who suffer under institutionalized and systemic oppression. We believe that these lessons offer a timely response to current events where conflicting ideas about agency, expression, and identity are driving important conversations in our communities on how to make a lasting impact."
About Simon Tam
Simon Tam is an author, musician, activist, and self-proclaimed troublemaker. Best known as the founder and bassist of The Slants, the world's first and only all-Asian American dance rock band, Simon approaches arts and activism with radical optimism and compassion. In 2017, he won a landmark case at the U.S. Supreme Court, unanimously, helping to expand civil liberties for marginalized groups. His work has been highlighted in over 3,000 media features across over 150 countries, including Rolling Stone, TIME, NPR, BBC and the New York Times.
About Joe X. Jiang
Joe X. Jiang is a filmmaker and musician who has called Portland home for nearly ten years. His movies, which range from intimate documentaries to artistic narratives, have been featured at film and art festivals around the world. His most recent project, The Cutting Shadow, was screened at the 2017 San Diego Asian Film Festival, and is slated for multiple festivals in 2018. As a musician, Joe tours nationally and internationally in several bands, including The Slants. In 2018, Simon and Joe helped launch The Slants Foundation, a nonprofit that funds and supports Asian American artists incorporating civic engagement into their work.
"Give voice to a community whose stories are often untold"
The final creator chosen for the 2023 New Works Collective is artist, creative, and music director Tre'von Griffith. Griffith is a St. Louis native who has long been an advocate for the Black LGBTQIA+ community and an active member of the region's vibrant art scene, from productions in St. Louis to appearances across Europe and China.
"I am honored to be a part of the New Works Collective," Griffith said. "I'm excited to enter the world of opera and hopefully give voice to a community whose stories are often untold and unheard. I hope this project will serve as a potential model for many other young artists of color, as well as the LGBTQIA+ community at large. Seeing yourself represented authentically in unexpected mediums is a powerful thing — and I hope this example will inspire others to embrace their own unique voices and gifts. This goal lies at the heart of my artistic identity."
About Tre'von Griffith
Tre'von Griffith (better known by stage name Tre G) is a St. Louis/NY based independent artist and composer, creative producer, and music director. He has served as a composer and music director for productions spanning The Repertory Theatre of St. Louis, The Acting Company, Shakespeare Festival St. Louis, Metro Theater Company, St. Louis Black Rep, COCA, and companies in Europe and China. In 2020, Tre G formed WerQFest, an arts and culture festival celebrating and highlighting black queerness. Tre G received his master's degree in Global Entertainment and Music Business from Berklee College of Music's campus in Valencia, Spain.
"A rigorous safe space for BIPOC artists"
The 2023 New Works Collective will be developed and performed under the leadership of theater artist and activist Rajendra Ramoon Maharaj, who joins the cohort as the stage director of all three operas.
"James Arthur Baldwin once said, 'All art is a kind of confession," Maharaj reflected. "'All artists, if they are to survive, are forced to tell the whole story. Artists are here to disturb the peace, educate, uplift, and above all, tell the truth.' Baldwin's words sit at the very heart of why I am thrilled to be a part of this groundbreaking program in the world of opera. Opera Theatre of Saint Louis' commitment to creating a rigorous safe space for BIPOC (Black, Indigenous, and People of Color) artists to thrive will have a major impact on the landscape of the stories that are told now and in the future."
About Rajendra Ramoon Maharaj
Rajendra Ramoon Maharaj is a multi-award winning Indo-Afro-Caribbean American theater artist and activist. He was the assistant director of the Metropolitan Opera's historic production of Fire Shut Up in My Bones, which originated at OTSL in 2019. Mr. Maharaj will make his operatic mainstage directorial debut for the world premiere of The Factotum, of which he is the book co-writer and dramaturg, at the Lyric Opera of Chicago in their 2022–23 season. He is the recipient of numerous awards including Barrymore and AUDELCO awards for his body of work in the American theater. He has twice been a New York Times Critics Pick. He is a recipient of the N.A.M.T Award. Mr. Maharaj is a finalist for the Eugene O'Neill National Playwrights Conference and is a member of the BIPOC Leadership Circle and Met AGMA Diversity-Equity-Inclusion Committee.
About the New Works Collective
First announced in February 2022, Opera Theatre's New Works Collective disrupts the traditional commissioning model for opera companies by giving decision-making power to its community through a collective of St. Louis residents. In establishing the collective, OTSL has intentionally sought out individuals from backgrounds historically underrepresented in opera, including a mix of artists, arts leaders, storytellers, activists, and community advisors who reach far beyond classical music.
From 2023 through 2025, this collective will select three projects each year for OTSL to develop, workshop, and premiere. The New Works Collective builds on OTSL's existing New Works, Bold Voices series of world premieres by supporting the creation of short experimental works that push the boundaries of opera in powerful new ways. This initiative endeavors to commission collaborative and community-focused work that encourages artists to play with musical style, length, form, genre, and audience involvement; it brings new voices to the creative process, and creates community partnerships that extend beyond a single project or production. The full list of New Works Collective panelists can be found at www.ExperienceOpera.org/NWCPanel.
Opera Theatre will work closely with creators throughout the development process, providing opportunities to collaborate with OTSL's artistic leadership and workshop each piece during the development phase. OTSL will stage the commissions in March 2023.
Leadership support for the New Works Collective comes from the Mellon Foundation and the Edward Jones Foundation.
Leadership support for the New Works Collective comes from the Mellon Foundation and the Edward Jones Foundation.