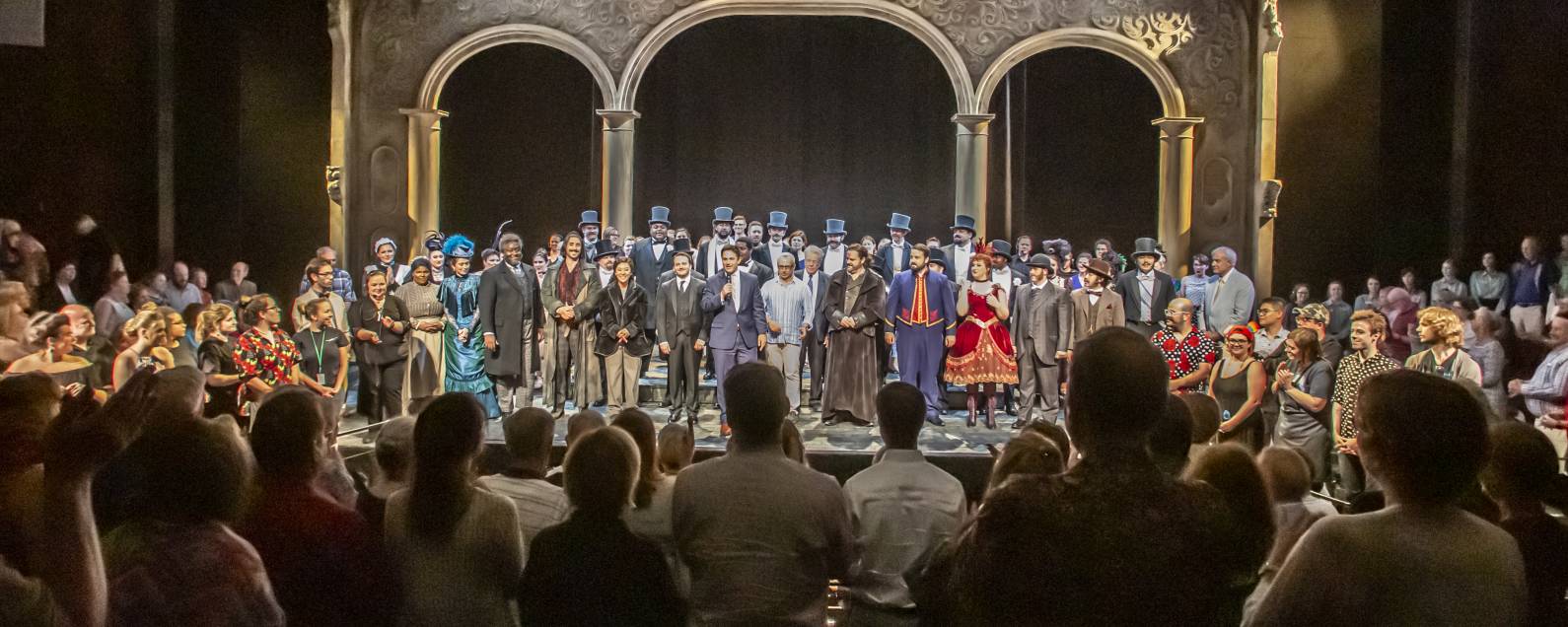 Meet Andrew Jorgensen
General Director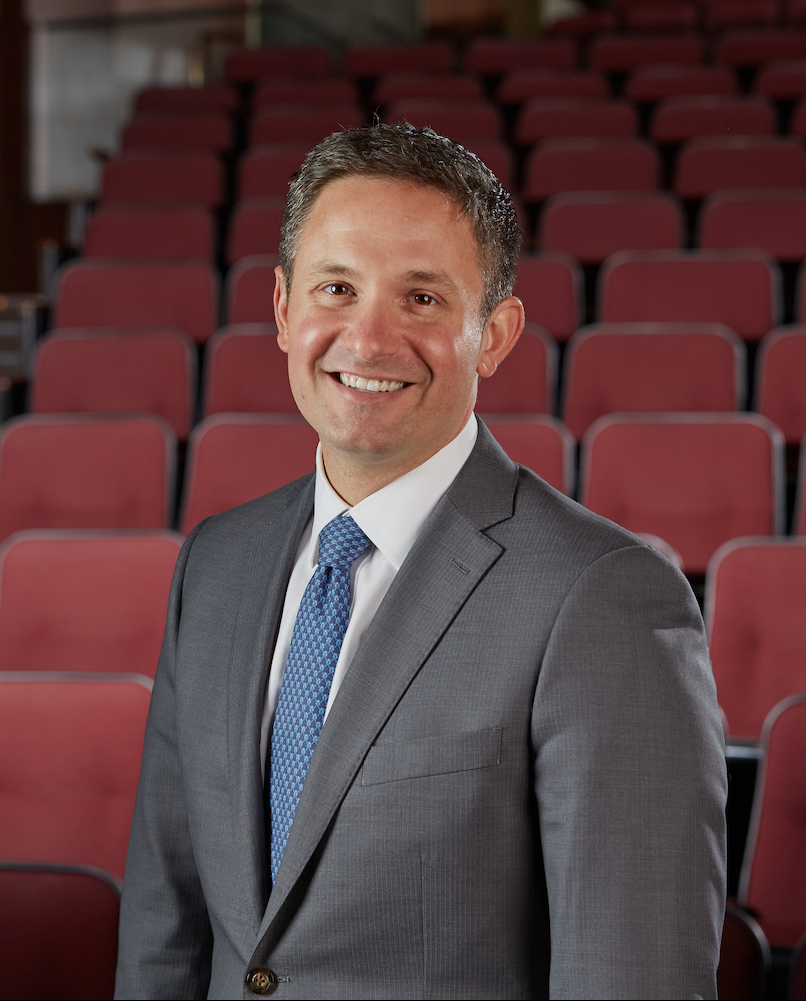 Andrew Jorgensen began his tenure as the fourth General Director of Opera Theatre of Saint Louis in 2018. Only 34 when he took up the appointment, Mr. Jorgensen's first season included the critically acclaimed world premiere of Terence Blanchard's opera Fire Shut Up in My Bones, which became the first opera by a Black composer to be performed at the Metropolitan Opera in 2021. In 2020, Jorgensen steered OTSL through the COVID-19 pandemic by pivoting the planned in-person season into more than 30 digital events. In addition to retaining all members of the year-round staff, Jorgensen and the OTSL Board of Directors voluntarily offered all seasonal employees — from musicians and singers to backstage crew and ushers — 50% of their expected season compensation. The following season, he and his colleagues planned Opera Theatre's first-ever outdoor season, which sold out in just days. In 2022, OTSL returned to its historic home at the Loretto-Hilton Center and accomplished a remarkable feat by producing two full-scale world premiere operas in the same season: Awakenings by Tobias Picker & Aryeh Lev Stollman and a new edition of Harvey Milk by Stewart Wallace & Michael Korie. During Jorgensen's tenure, Opera Theatre's endowment has also more than doubled, helping to secure the long-term fiscal health of the company.
Jorgensen is a passionate advocate for equity, diversity, and inclusion (EDI) in the arts; in 2021, he helped to launch the Clayco Future Leaders Fellowship, a program designed to cultivate future leaders in arts administration who come from underrepresented backgrounds and helped establish a new board-level EDI committee to ensure intentionality and accountability in this work. Under his leadership, OTSL recently introduced "Phyllis' Seats," a ground-breaking free ticket initiative that removes cost as a barrier to participation in the arts. In the first year of Phyllis' Seats, at least 39% of Phyllis' Seats audiences were new to Opera Theatre; the program expanded to 50 seats in 2022.
Before coming to Opera Theatre, Jorgensen previously served as the Director of Artistic Planning and Operations at Washington National Opera at the Kennedy Center (WNO); during his last season there, he also acted as the company's Interim Executive Director. Prior to that, Mr. Jorgensen spent five seasons on the artistic staff of The Metropolitan Opera. He began his career with two seasons as an assistant artist manager in the vocal division of Columbia Artists Management.
Mr. Jorgensen completed his undergraduate studies at Harvard University and holds a Master of Business Administration from New York University's Stern School of Business. He currently serves on the board of the William Matheus Sullivan Musical Foundation, which supports the careers of young professional opera singers.
Mr. Jorgensen, who was raised in Haddonfield, New Jersey, lives in the Lafayette Square neighborhood of St. Louis with his husband Mark Stuart-Smith, their son Caleb, and their Tibetan terrier, Aria.