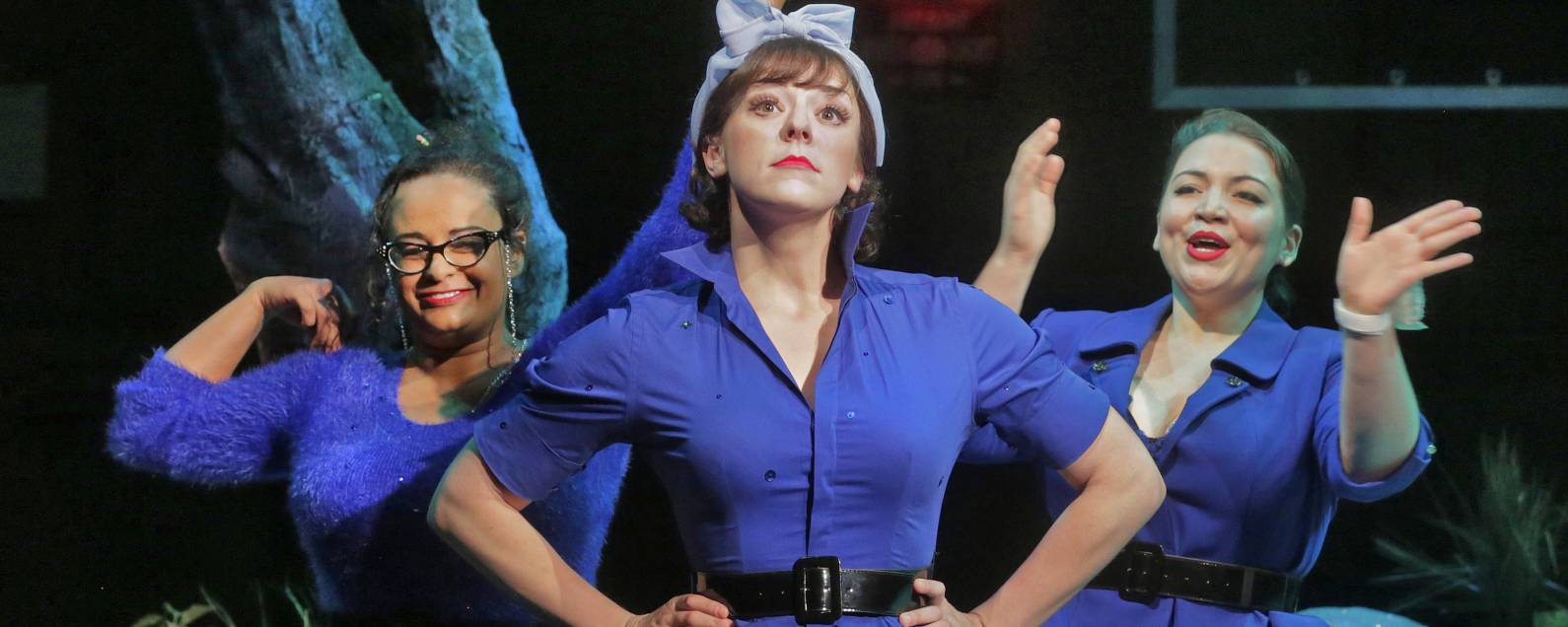 Work With Us
2024 Festival Season Intern Assistant Stage Manager
Opera Theatre of Saint Louis is hiring two Intern Assistant Stage Managers for the 2024 Festival Season. They work directly alongside professional Stage Directors, Stage Managers, Assistant Stage Managers, Assistant Stage Directors by assisting with all aspects of production development throughout the rehearsal and performance process. This position will be responsible for the duties of Intern Assistant Stage Manager on two productions within the Festival Season.
The Intern Assistant Stage Manager is a seasonal, full-time position. Frequent nights and weekend hours will be required. Physical requirements include repetitive motion, bending, twisting, stooping, and lifting up to 35 lbs.
Duties & Responsibilities:
Intern Assistant Stage Manager responsibilities include, but are not limited to:
Assisting with the management of production rehearsals and performances while following the provisions of both the AGMA agreement and Orchestra agreement with OTSL.
Assisting with the communication between the production's creative team, production shops, production run crews, Orchestra Manager, and the Artistic and Production Administrative Departments.
Assisting with maintaining production blocking, entrance cues, wardrobe and props paperwork and any other department paperwork as necessitated by the individual productions.
Cueing principal singers, chorus, and supers onstage as indicated by musical placements in the score.
Rehearsal room setup as needed.
Assisting with the creation and maintenance of paperwork as determined by each production.
Reporting to your individual stage managers and assistant managers, and assisting with the preparation of daily notes regarding individual assigned areas.
Experience & Qualifications:
Individuals seeking a career in opera stage management are invited to apply. We are looking for applicants demonstrating the following:
Background in theatre, music, or dance is preferred.
Ability to read music.
Strong organizational and multi-tasking skills.
Excellent verbal and written communication skills.
Ability to work in a team environment.
Ability to perform under pressure and maintain professional demeanor.
Strong attention to detail.
Ability to work nights and weekends.
Ability to perform required physical movements including: bend, twist, stoop, and lift up to 35 lbs.
Compensation & Hours:
This is a seasonal, full-time position.
Travel and housing provided.
Dates of Engagement:
Position 1: approximately April 21, 2023 – June 29, 2024
Position 2: approximately April 29, 2023 – June 30, 2023
Compensation: $700/ week
Note: OTSL's Festival Season is a 6-day work week.
To Apply:
Applicants for the position are asked to submit a resume along with a cover letter that describes their interest in the position and outlines their relevant experience and qualifications.
At Opera Theatre of Saint Louis, we value equity, diversity, and mutual respect. We strongly encourage people of color, LGBTQ+ individuals, women, people with disabilities, and others who have been historically excluded to apply. Our goal is to be a diverse workforce that is representative of our vibrant community. We are committed to creating an inclusive environment for all employees.
OTSL will not discriminate against employees or applicants on the basis of race, color, religion or belief; national, social, or ethnic origin; age; sex, sexual orientation, gender identity and/or expression; physical, mental, or sensory disability; family or parental status; genetic information or characteristics; protected veteran status; or any other protected class under federal, state, or local law. OTSL will not tolerate discrimination or harassment based on any of these characteristics.
If you need assistance or an accommodation in completing an application, interviewing, or otherwise participating in the employee selection process, please contact (314) 963-4226 or mmyers@opera-stl.org.