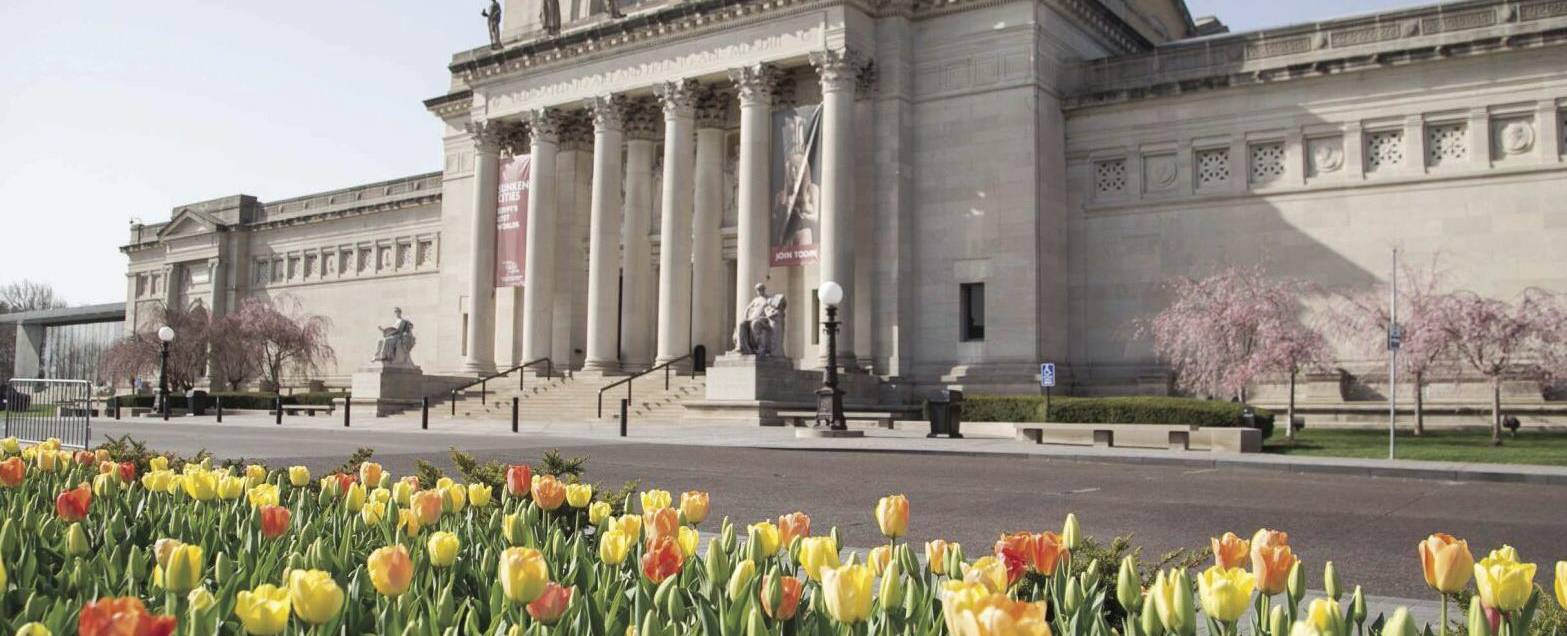 Opera Art Tours
May 21 - June 11, 2023
In two special one-hour tours, Saint Louis Art Museum docents lead guests through the Museum's collection, highlighting sculptures, paintings, and themes that correspond to Opera Theatre's productions of Treemonisha and Tosca. Tours depart from the Visitor Information Center in the Sculpture Hall in the Main Building. Each opera is featured on alternating Sundays. All tours are free; no reservations are required.
Opera Tours at the Art Museum
Sunday, May 21 at 1 p.m.
Treemonisha
Sunday, May 28 at 1 p.m.
Tosca
Sunday, June 4 at 1 p.m.
Treemonisha
Sunday, June 11 at 1 p.m.
Tosca
Phyllis' Seats

Phyllis' Seats
Try opera risk-free with 50
free seats at every performance!
These free seats are available to
any member of the community
on a first come, first served basis.
Other Events You Might Enjoy