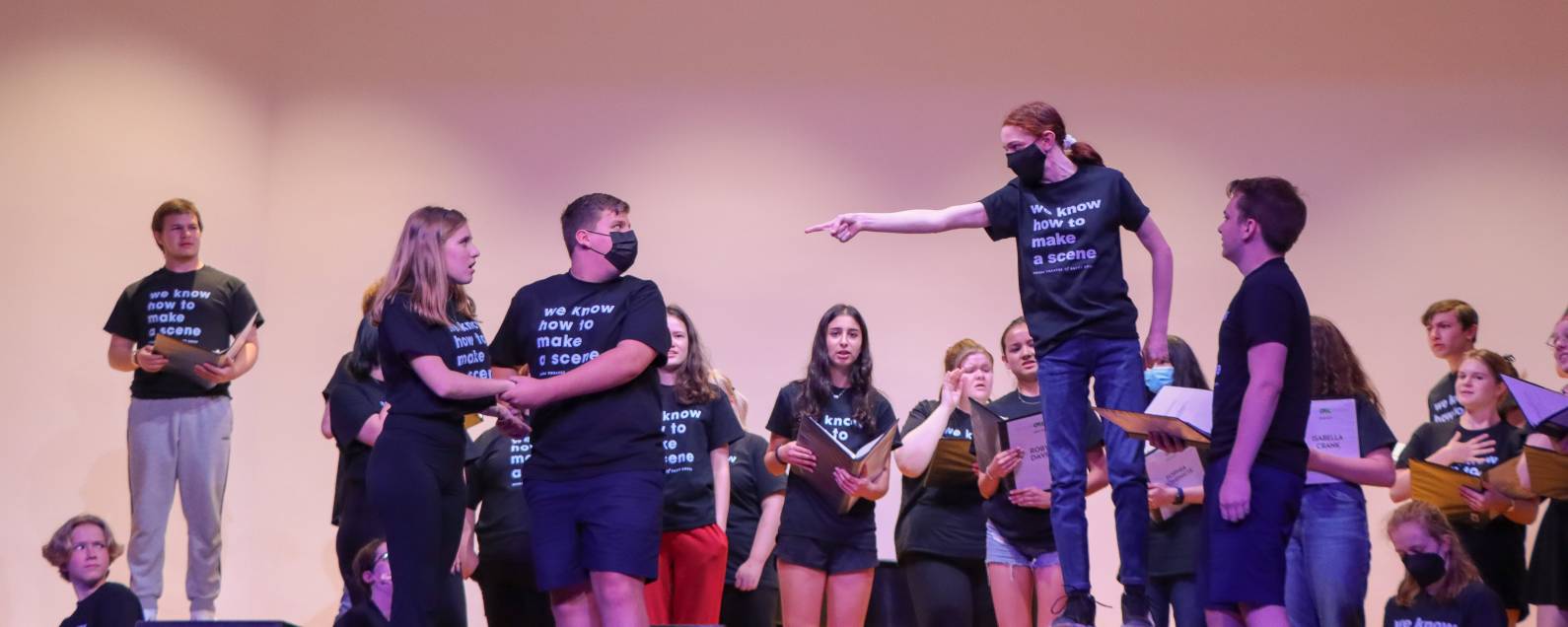 Sing Out
Discover your Voice!
June 5-9, 2022
Join area university voice teachers in discovering your voice at Opera Theatre's Sing Out vocal camp!
Through daily private lessons, master classes with Opera Theatre's celebrated music staff and visiting artists, conversations with singers from the Gerdine Young Artists Program, and workshops in acting, auditioning, diction, and movement, students will experience what it is like to be a professional performer. The week culminates in a recital and theater scene performance for friends and family!
Activities Include
Daily private voice lessons and vocal coaching
Classes in movement, acting, dance, and fight choreography
Conversations with OTSL artists and music staff
An opera scene rehearsal and performance
Attending a live Opera Theatre performance of Scott Joplin's Treemonisha.
Need based financial assistance is available, and no audition is necessary — but don't wait, registration is limited!
Questions? Contact our Education Department
Event information
Date
June 5-9
Time
9am-3:30pm, daily
Location
560 Music Center, Washington University in University City
Price
$185
Eligibility
Students entering grades 9-12

Dr. Joseph Welch, Program Director
Professor of Music, Blackburn College
Special thanks to Bayer Fund for their support of Sing Out.