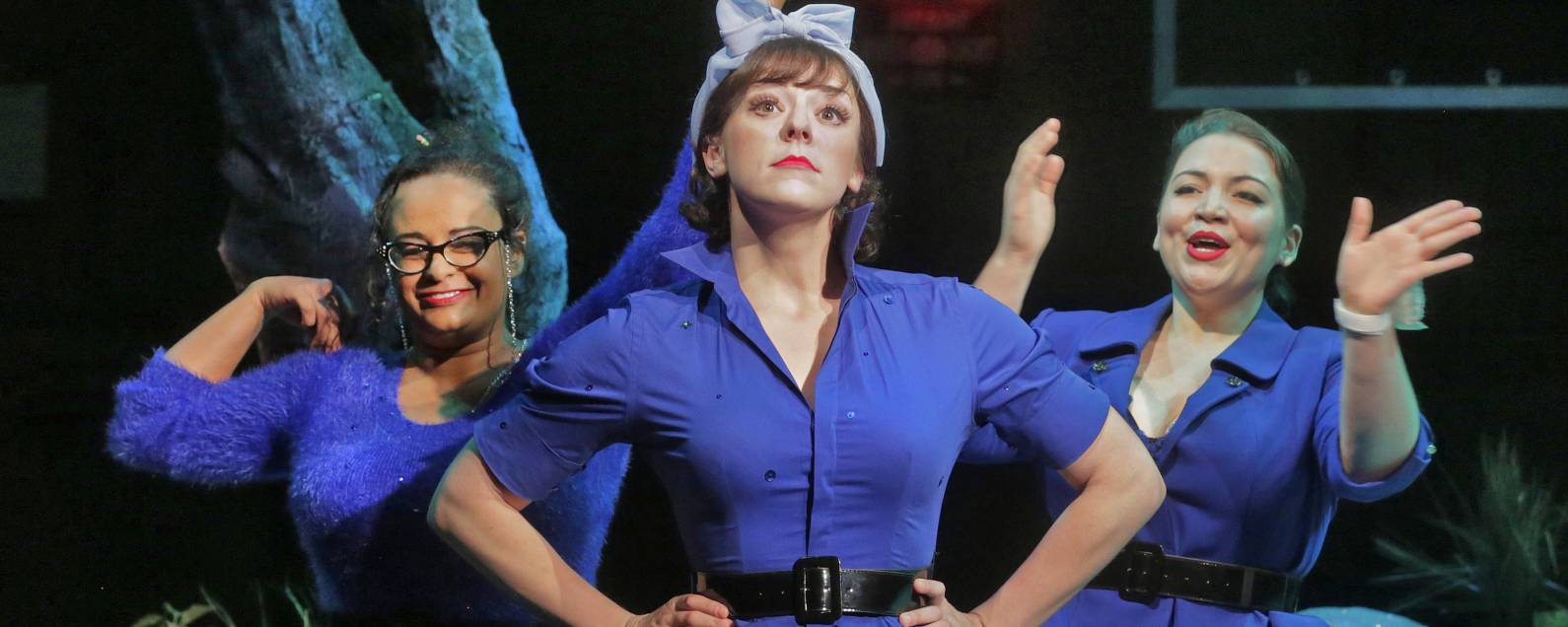 Work With Us
Web & E-Marketing Manager
Opera Theatre of Saint Louis is hiring a Web & E-Marketing Manager, who is responsible for optimizing and maintaining OTSL's email, website, and mobile app channels to drive online revenue and audience engagement. This position serves as the primary copywriter and designer for all email marketing, website content, mobile app content, marketing automations, and app push notifications; this position is also responsible for serving as the primary liaison with OTSL's preferred e-marketing, web, and app vendors. In addition, the Web and E-Marketing Manager works closely with the OTSL Box Office and the company's CRM, Tessitura, to discover and implement new efficiencies in the purchase path and strategies to continuously improve the user experience across OTSL's website, e-commerce site, and app. As such, this position requires discretion and independent judgement with respect to OTSL's public-facing profile.
Website Content and Management
Develop and implement annual website content calendar for OTSL, including but not limited to ticket on-sales, production page launches, job postings, blog posts, media galleries, and other web updates as requested by internal departments;
Draft copy for and design webpages according to OTSL's web style guide, ensuring accuracy and quality through a robust internal review and feedback process;
Design and implement strategies to grow web visit rates and drive web conversion rates through search engine optimization, automated e-marketing campaigns, and other digital technologies;
Develop and implement recommendations to improve the OTSL web experience according to analysis of current usage trends and industry best practices, including ADA & WCAG compliance;
Use Google Analytics to measure and report on traffic, usage trends, and conversion rates, adjusting tactics as needed based on results;
Serve as primary OTSL staff liaison to Substrakt, OTSL's website developer, leading regular retainer calls and directing ongoing maintenance work;
Regularly review all content on the OTSL website to ensure relevance and accuracy.
Tessitura/TNEW
Track and implement the latest best practices for TN Express Web (TNEW), the e-commerce platform provided by OTSL's preferred CRM system Tessitura;
In close coordination with the OTSL Box Office, continuously optimize the integration of ticketing systems online, including web purchase path and mobile optimization;
In close coordination with the OTSL Box Office, stylize shows and other products on TNEW to align with OTSL's main website and institutional brand guidelines;
Ensure ticket and other events conversions are trackable in Google Analytics;
Utilize Tessitura to create segmented audience lists for e-marketing campaigns and app push notifications, to analyze online purchase trends, and to develop recommendations based on those analyses.
Mobile App
Develop and maintain up-to-date content on OTSL's mobile app via Instant Encore's Appscension platform, ensuring seamless integration between the app and the online ticket purchase path and continuously innovating to deliver painless user experiences;
Develop and implement strategies to utilize universal, targeted, and/or automated push notifications in support of OTSL's broader digital marketing and audience engagement campaigns, using Tessitura to create customized audience segmentation lists and Prospect2 to automate sequences as needed;
In conjunction with the OTSL Box Office, ensure that mobile tickets are easily accessible and informative for patrons
Email Communications
Schedule, copywrite, design, and route all e-marketing campaigns across multiple departments, including but not limited to Marketing & PR, Development, Education, and Advancement;
Segment, test, and implement e-marketing strategies as appropriate to generate increased donor and/or audience engagement;
Develop prospect acquisition strategy to grow volume of email addresses in OTSL database and deepen engagement from new prospects;
Assess email automation systems and develop a strategy which incorporates them into OTSL's digital marketing procedures;
Measure and regularly report on success of email communications to increase web revenue, adjusting future strategy based on results;
Monitor and respond to patron interactions and questions through email.
Budget Management
​Negotiate with and contract website developers, e-marketing vendors, and other businesses or individuals essential to the successful execution of the goals of the position;
Track and manage applicable budget line items, ensuring total expenditures remain at or below projections.
Skills, Experience, & Qualifications
Bachelor's Degree (digital marketing, communications, computer science, or related degree preferred);
2-4 years working with website and e-marketing platforms, preferably in entertainment, non-profit, or performing arts sectors;
Proficiency in Microsoft Office, Adobe Photoshop, Adobe InDesign, & Google Analytics;
Ability to estimate and manage budgets;
Experience with WordPress and SEO preferred but not required;
Experience with Tessitura and TNEW preferred but not required.
Ideal Candidate Profile
Exceptionally strong writer and proofreader;
Ability to analyze data and decipher trends;
Highly detail-oriented with meticulous follow-through;
Strong ability to schedule, manage, and communicate many competing deadlines across departmental teams;
Eager to be part of and contribute to a dynamic team;
The ability to perform under pressure and maintain a professional demeanor.
Hours & Compensation
Compensation: $45,000-$55,000 annual salary plus benefits.
This is a full-time, exempt position.
Some weekend and evening hours may be required, specifically during Opera Theatre's festival season (May-June).
OTSL offers a flexible and asynchronous work policy. However, the company does expect candidates to be local or willing to relocate to St. Louis and conduct the majority of their work from OTSL's offices.
Applicants for the position are asked to submit a resume along with a cover letter that describes their interest in the position, and outlines their relevant experience and qualifications.
At Opera Theatre of Saint Louis, we value equity, diversity, and mutual respect. We strongly encourage people of color, LGBTQ+ individuals, women, people with disabilities, and others who have been historically excluded to apply. Our goal is to be a diverse workforce that is representative of our community. We are committed to creating an inclusive environment for all employees.
OTSL will not discriminate against employees or applicants on the basis of race, color, religion or belief; national, social, or ethnic origin; age; sex, sexual orientation, gender identity and/or expression; physical, mental, or sensory disability; family or parental status; genetic information or characteristics; protected veteran status; or any other protected class under federal, state, or local law. OTSL will not tolerate discrimination or harassment based on any of these characteristics.
If you need assistance or an accommodation in completing an application, interviewing, or otherwise participating in the employee selection process, please contact (314) 963-4226 or mmyers@opera-stl.org.