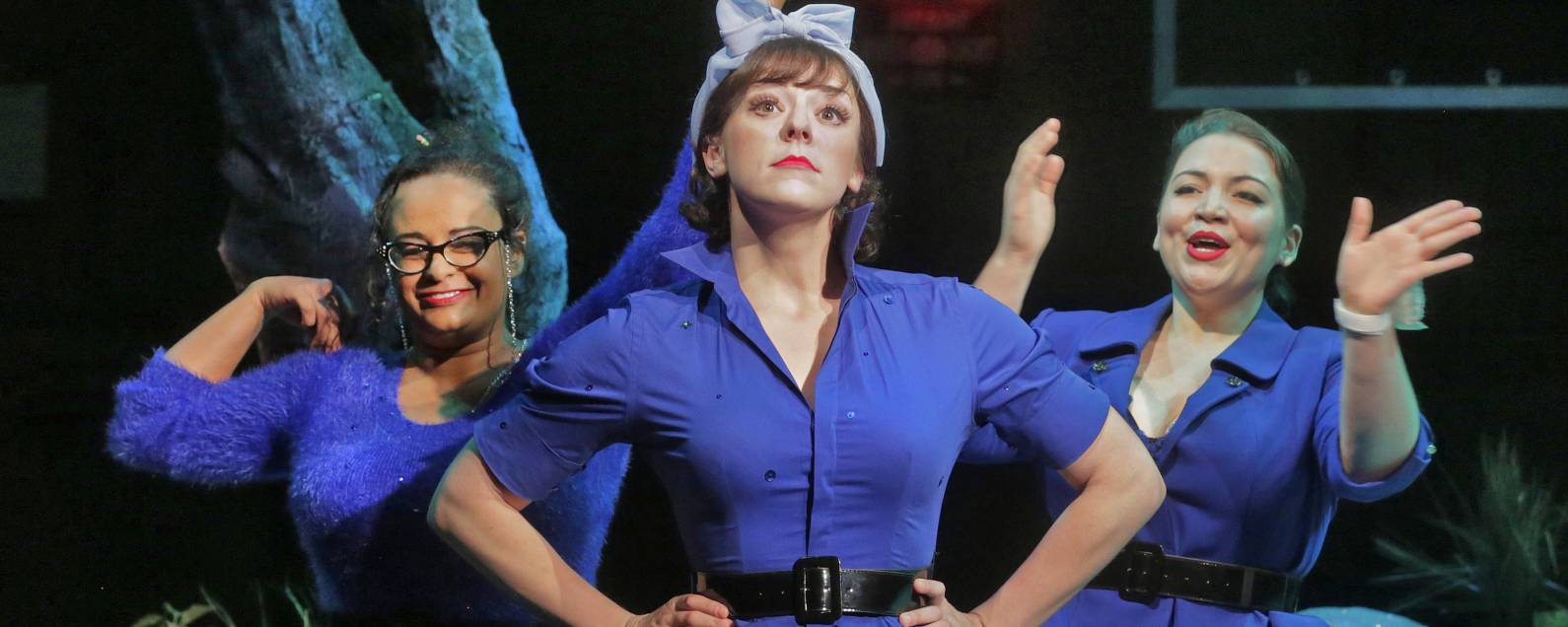 Work With Us
Technical Director
Opera Theatre is hiring a full-time Technical Director. This critical member of Opera Theatre's annual staff is responsible for ensuring the timely and high-quality realization and production of designs for the festival season productions. They are responsible for oversight of the lighting, video, scenery, paint, and property departments including supervision of staff in each of those areas.
Duties & Responsibilities:
Advise the Director of Production and Operations in the creation of the materials and labor budget for repertory planning;
Research, analyze, and interpret scenic designs for financial and labor feasibility;
Ensure accurate management of all expense lines under Technical Director supervision as noted in the detailed departmental budget, reallocating resources as necessary to ensure accurate budget management;
Manage materials and techniques needed to realize proposed designs within the board approved budget with an eye towards a high-quality finished production;
Provide technical information to designers and directors relevant to the performance venues;
Coordinate rehearsal scenery needs with the designers, directors, and stage managers;
Advise and assist in creation of main season onstage rehearsal schedule with Director of Production and Production Manager
Supervise all union and non-union personnel in lighting, scenery, paint and property shops;
Develop and maintain construction schedule for main season;
Develop long range recommendations for future growth and expansion of new construction ideas and production-related technology;
Supervise load in and strike of production shop and materials and ensure restoration of McRee warehouse to previously established good order;
Manage transportation between the theatre, paint space and McRee warehouse with all production departments;
Coordinate shipping of large rental packages with the Production Manager and arrange labor if needed;
Maintains physical condition of warehouse by planning and implementing service agreements;
Monitor shops and performance spaces for proper maintenance and repair of equipment;
Participate in the Emerson Behind the Curtain Program as needed;
Advise and participate in the hiring and supervision of all student run crews.
Maintain a positive and communicative atmosphere in the shops and mediates any conflicts among personnel or with designers;
Attend and participate in design review meetings during the Fall/Winter;
Support Development Department Events as needed;
Serve as Technical Director for the Fall Education Programs and New Works Collective in the spring
Supervisory Responsibilities:

Advise on the recruitment, hiring, training, and supervision of all production run crews.
Supervision of all union and non-union personnel in:

Lighting department
Scenery department
Painters
Properties department
Experience & Qualifications:
5 years' experience working in a commercial or non-profit shop
Computer literacy, specifically experience with AutoCad, Vectorworks, Word and Excel;
Experience creating and managing budgets;
Bachelor's Degree required.
Ability to work nights and weekends as load-in, rehearsal, and performance schedule requires.
The ideal candidate will also have:
Strong communication skills;
Attention to detail and the ability to follow-through;
Ability to work as a team player;
Ability to perform under pressure and maintain a professional demeanor.
Compensation & Hours:
Compensation: $65,000-$75,000 annual salary plus benefits.
This is a full-time, exempt position.
Opera Theatre has a flexible work policy which allows for individual remote and asynchronous work arrangements.
Position requires evening and weekend hours during key times of year.
Note: OTSL's Festival Season is a 6-day work week.
To Apply:
Applicants for the position are asked to submit a resume along with a cover letter that describes their interest in the position and outlines their relevant experience and qualifications.
At Opera Theatre of Saint Louis, we value equity, diversity, and mutual respect. We strongly encourage people of color, LGBTQ+ individuals, women, people with disabilities, and others who have been historically excluded to apply. Our goal is to be a diverse workforce that is representative of our vibrant community. We are committed to creating an inclusive environment for all employees.
OTSL will not discriminate against employees or applicants on the basis of race, color, religion or belief; national, social, or ethnic origin; age; sex, sexual orientation, gender identity and/or expression; physical, mental, or sensory disability; family or parental status; genetic information or characteristics; protected veteran status; or any other protected class under federal, state, or local law. OTSL will not tolerate discrimination or harassment based on any of these characteristics.
If you need assistance or an accommodation in completing an application, interviewing, or otherwise participating in the employee selection process, please contact (314) 963-4226 or mmyers@opera-stl.org.