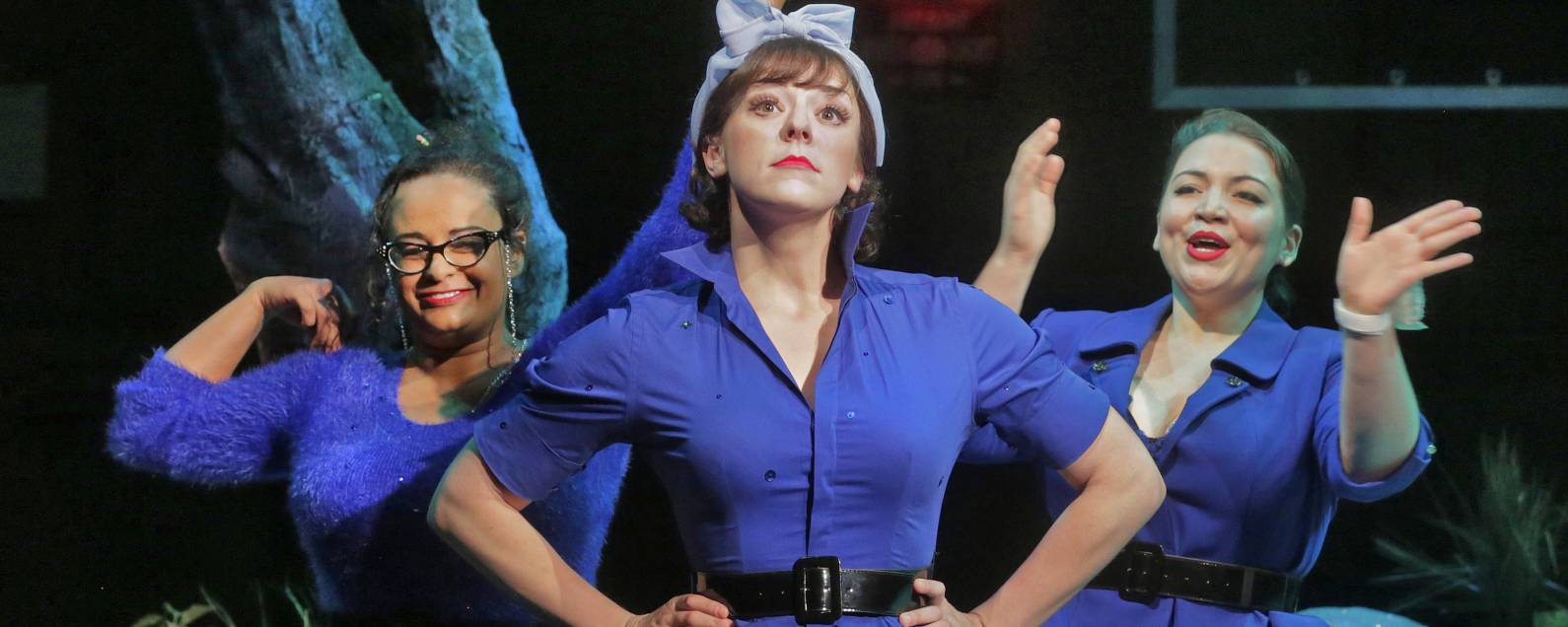 Work With Us
Production Administrator
Opera Theatre of Saint Louis is hiring for the position of Production Administrator, who will be responsible for executing the business function of the Production Department. This position handles all production-related fiscal activities, forecasts production expenses and overtime costs, and acts as the primary tracker of rental and co-production revenues.
Responsibilities Include:
Tracking, analyzing, and reporting on all fiscal activities of the Production, Operations, and Front of House Departments.

Preparing weekly expense reports for Director of Production & Operations and all seasonal department heads.
Providing monthly expense projections for Board reporting.
Preparing cash flow projections for seasonal spending.
Creating/maintaining allocation worksheets to manage/track various departmental expenses.
Collaborating with Director of Production & Operations on all issues related to budget creation and management.
Serving as departmental liaison to the Finance Department.
Facilitating the implementation of all Finance-related policies within all relevant departments.
Reviewing invoices and purchase orders for accuracy and completeness.
Distributing and encumber purchase orders for departmental expenses.
Managing pre-paid debit card funding for designers and other seasonal staff (PEX Cards).
Tracking hourly time sheets in labor budget.
Overseeing Opera Center and McRee Warehouse utility/maintenance payments.
Data Management

Developing reports, charts, and other ad-hoc analysis for production-related data points.
Analyzing seasonal expense/revenue trends and recommend corrective actions, as necessary.
Experience & Qualifications
Three years of experience in a professional non-profit capacity
Financial literacy
Strong verbal communication skills and the ability to multi-task
Computer literacy, especially in Word and Excel
The ideal candidate will have
Ability to maintain a professional demeanor
Broad experience in multiple disciplines
Interest in the arts, opera preferred
Compensation & Hours
Compensation: $42,000-$45,000 annual salary plus benefits.
This is a full-time, non-exempt position.
Position requires some evening and weekend hours during key times of year.
TO APPLY:
Applicants for the position are asked to submit a resume along with a cover letter in which they describe their interest in Opera Theatre of Saint Louis and their experience and qualifications for the position.
Please email application information to:
Steve Ryan, Director of Production & Operations
Email: stever@opera-stl.org
(no calls, please)
At Opera Theatre of Saint Louis, we value equity, diversity, and mutual respect. We strongly encourage people of color, LGBTQ+ individuals, women, people with disabilities, and others who have been historically excluded to apply. Our goal is to be a diverse workforce that is representative of our vibrant community. We are committed to creating an inclusive environment for all employees.
OTSL will not discriminate against employees or applicants on the basis of race, color, religion or belief; national, social, or ethnic origin; age; sex, sexual orientation, gender identity and/or expression; physical, mental, or sensory disability; family or parental status; genetic information or characteristics; protected veteran status; or any other protected class under federal, state, or local law. OTSL will not tolerate discrimination or harassment based on any of these characteristics.
If you need assistance or an accommodation in completing an application, interviewing, or otherwise participating in the employee selection process, please contact (314) 963-4226 or mmyers@opera-stl.org.