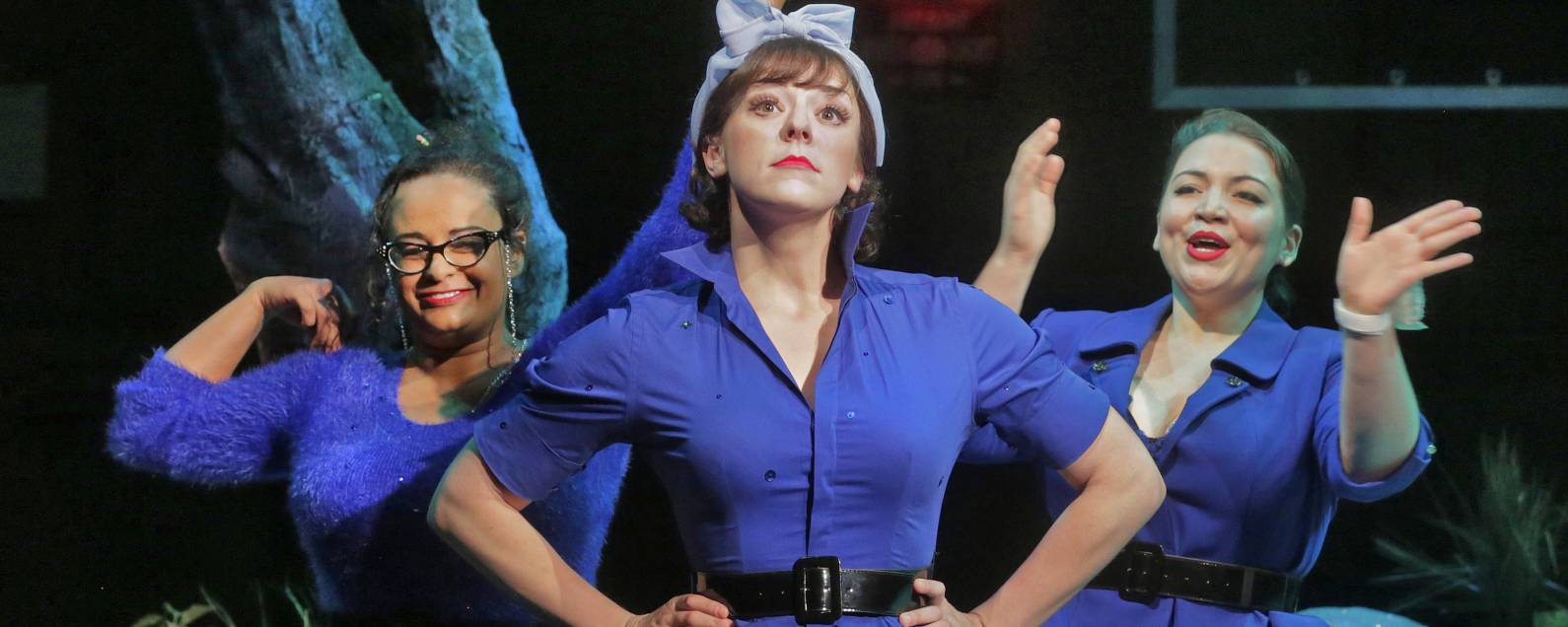 Work With Us
Manager of Institutional Giving
Opera Theatre of Saint Louis is hiring a Manager of Institutional Giving, who is responsible for researching, writing, and submitting all grant proposals, as well as developing and stewarding relationships with institutions of varying types. Success in this role looks like careful coordination of a robust institutional giving portfolio, vibrant storytelling to institutional funders, and thoughtful cultivation of existing and new corporate and foundation partners.
Responsibilities Include:
Developing clear, compelling, and timely written grant proposals for foundations, government agencies, and corporate donors to ensure OTSL meets its contributed revenue goals;
Writing and submitting all reports to fulfill funding requirements and encourage renewed/increased support from institutional donors;
Gathering, verifying, and analyzing program outcome data across departments;
Reading and interpreting organization and project budgets;
Coordinating stewardship, solicitation, and cultivation efforts for an assigned portfolio of corporate and foundation donors;
Inviting funders to observe programming, initiate appropriate communication with funders regarding proposals or reports, and determining the most effective way to communicate program results at the conclusion of grant periods;
Working in partnership with the Senior Manager, Events and Sponsorships to coordinate corporate sponsorship requests for fundraising events;
Researching new foundation and corporate prospects, scheduling cultivation visits (involving colleagues as needed for appointments), and evaluating which prospects have the capacity and propensity to support Opera Theatre; and
Developing and maintaining an annual calendar to ensure all grant applications and related reports are submitted on deadline.
Experience & Qualifications
3-5 years of experience in grant writing or closely related fundraising work, including a demonstrated ability to craft written project narratives and develop project budgets;
A knowledge of local and national arts funding sources;
Excellent written and verbal communication skills;
An ability to build relationships with donors and prospective donors;
An understanding of non-profit finance and related reports;
Extraordinary attention to detail and a commitment to meeting deadlines;
Proficiency with word processing and spreadsheets;
Experience with prospect research and donor database software
Compensation & Hours
Compensation: $55,000-$60,000 annual salary plus benefits.
This is a full-time, exempt position.
Opera Theatre has a flexible work policy which allows for individual remote and asynchronous work arrangements
To Apply
Applicants for the position are asked to submit a resume along with a cover letter that describes their interest in the position, and outlines their relevant experience and qualifications.
At Opera Theatre of Saint Louis, we value equity, diversity, and mutual respect. We strongly encourage people of color, LGBTQ+ individuals, women, people with disabilities, and others who have been historically excluded to apply. Our goal is to be a diverse workforce that is representative of our community. We are committed to creating an inclusive environment for all employees.
OTSL will not discriminate against employees or applicants on the basis of race, color, religion or belief; national, social, or ethnic origin; age; sex, sexual orientation, gender identity and/or expression; physical, mental, or sensory disability; family or parental status; genetic information or characteristics; protected veteran status; or any other protected class under federal, state, or local law. OTSL will not tolerate discrimination or harassment based on any of these characteristics.
If you need assistance or an accommodation in completing an application, interviewing, or otherwise participating in the employee selection process, please contact (314) 963-4226 or mmyers@opera-stl.org.