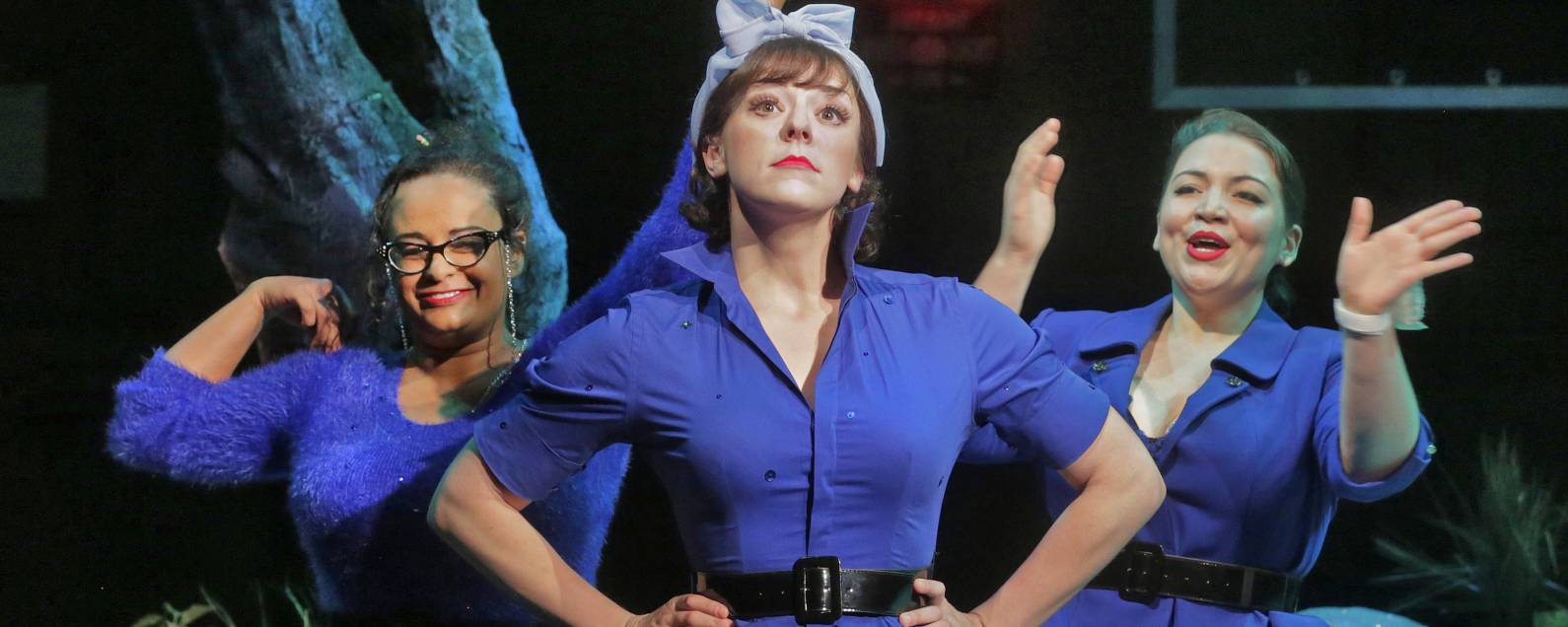 Work With Us
Manager of Artistic Planning
Opera Theatre of Saint Louis is hiring for the position of Manager of Artistic Planning to support the planning, managing, and coordinating of the organization's year-round artistic activities. This full-time position will work closely with the Director of Artistic Administration, Artistic Director of Young Artists Programs, other members of the Artistic Department, and collaboratively across all departments of Opera Theatre of Saint Louis (OTSL) in supporting the vision of OTSL's artistic leadership.
Services & Responsibilities:
Artistic Planning
Facilitates and shepherds artistic planning for special projects, liaising with artists, agents, company departments, and community partners.
Supports the Director of Artistic Administration in conducting casting research of Principal artists and young artists, staying abreast of emerging talent and Gaddes Festival and Gerdine Young Artists (current and alumni).
Creates and manages the daily rehearsal schedule during the Festival Season and for non-mainstage programming, coordinating requests of production staff, music staff, and development and marketing teams.
Supports production of artistic content for cross-departmental special events and community programming.
Manages media rights acquisition process and ensures proper crediting in programs, media, and marketing collateral.
Manages supertitles process for Festival Season productions and digital programs.
Artistic liaison for digital content projects, including liaising with artists and creatives, production and media teams, and Advancement team.
Supervises Artistic department seasonal interns and work-study students.
Young Artist Programs
Maintains young artist database and assists in reviewing applications for auditions.
Facilitates logistics for ancillary programs, gigs, curricular activities and audience development activities involving the young artist working closely with Artistic leadership.
Manages young artist programs budget and informs forecasting and budget planning for young artist programs.
Researches opportunities to engage and promote current artists and alumni of the Gaddes Festival Artist and Gerdine Young Artist Programs.
Auditions
Manages administration for all company auditions including but not limited to audition scheduling, logistics, and monitoring as needed.
Maintains current and accurate database of applicants and audition materials.
Works closely with Director of Artistic Administration to identify and coordinate auditions with local singers, chorus, and supernumerary roles.
Experience & Qualifications:
Bachelor's degree, preferably in the arts, arts administration, music business, or equivalent experience preferred.
Minimum of three (3) years' experience working in artistic or non-profit administration with increasing levels of responsibility.
Knowledge or strong interest in opera preferred.
Proficiency in Microsoft Office required, Arts Vision preferred.
The ideal candidate will have:
Demonstrated knowledge of arts administration along with a track record of success in the field of project management.
Ability to evaluate vocal and performance skill.
Ability to meet deadlines and manage multiple projects simultaneously and efficiently.
Ability to work collaboratively with multiple departments.
Excellent written and oral communication and problem-solving skills.
Compensation & Hours:
Compensation: $40,000-$45,000 annual salary plus benefits.
This is a full-time, exempt position.
Position requires some evening and weekend hours during key times of year.
To Apply:
Applicants for the position are asked to submit a resume along with a cover letter in which they describe their interest in Opera Theatre of Saint Louis and their experience and qualifications for the position.
Please email application information to:
Yvette Loynaz, Director of Artistic Administration
Email: yloynaz@opera-stl.org
(no calls, please)
At Opera Theatre of Saint Louis, we value equity, diversity, and mutual respect. We strongly encourage people of color, LGBTQ+ individuals, women, people with disabilities, and others who have been historically excluded to apply. Our goal is to be a diverse workforce that is representative of our vibrant community. We are committed to creating an inclusive environment for all employees.
OTSL will not discriminate against employees or applicants on the basis of race, color, religion or belief; national, social, or ethnic origin; age; sex, sexual orientation, gender identity and/or expression; physical, mental, or sensory disability; family or parental status; genetic information or characteristics; protected veteran status; or any other protected class under federal, state, or local law. OTSL will not tolerate discrimination or harassment based on any of these characteristics.
If you need assistance or an accommodation in completing an application, interviewing, or otherwise participating in the employee selection process, please contact (314) 963-4226 or mmyers@opera-stl.org.