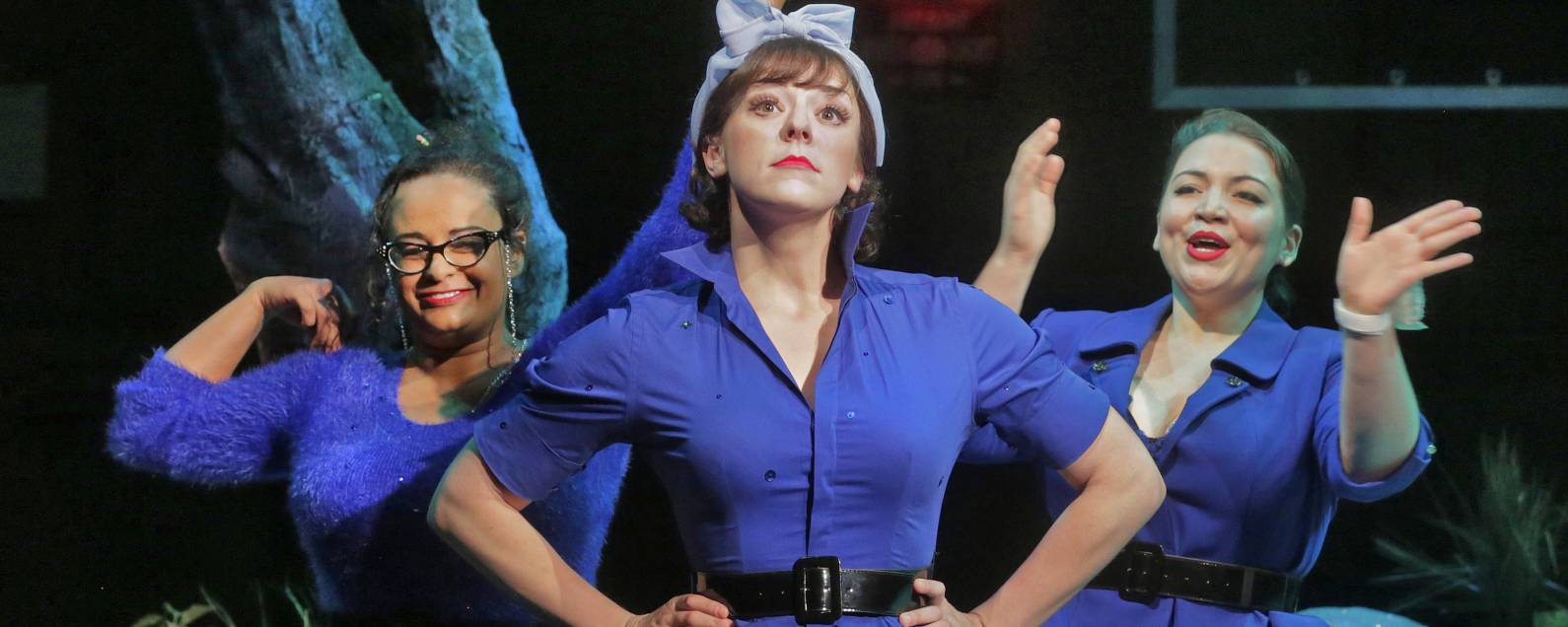 Work With Us
HR Assistant
Opera Theatre of Saint Louis is hiring an HR Assistant, who is responsible for supporting the effective and efficient operations of OTSL's Human Resources needs by assisting with the day-to-day operations of the organization's HR functions. They will support employment and work-force related processes, ensure a smooth implementation of the organization's hiring and onboarding procedures, and provide administrative and clerical support for HR and staffing initiatives. This role provides general administrative support to the human resource function as needed, including record-keeping, file maintenance, and HRIS entry.
Maintain accurate, organized, and up-to-date human resource files, records, and documentation.
Assist in the coordination and implementation of hiring, onboarding, and offboarding processes, including:

Posting open jobs in Opera Theatre's internal systems and on external job boards;
Working with hiring managers to ensure candidates are tracked accurately in HRIS and receive appropriate communications;
Submitting new-employee background check requests;
Ensuring all required hiring paperwork is completed as appropriate;
Completing I-9 forms, including verifying I-9 documentation and maintaining I-9 files.
Updating Welcome Guides, staff directories, org charts, and other onboarding information and materials;
Coordinating the scheduling of orientation and onboarding meetings;
Coordinating with hiring managers to ensure new employees have appropriate technology, equipment, and access for their onboarding;
Ensuring new employees are accurately entered into HRIS and other appropriate databases;
Scheduling exit interviews and coordinating farewell gatherings;
Collecting equipment and information as needed on employee's final day.
Answer frequently asked questions from applicants and employees related to standard policies, hiring processes, etc., demonstrating exceptional professional judgement on when to elevate questions as appropriate.
Coordinate the logistics for staff-wide trainings, including but not limited to the annual company-wide anti-harassment and anti-discrimination trainings, and annual staff EDI trainings sessions.
Coordinate all-staff meetings:

Implement logistics for all-staff meetings, ensuring scheduling and room set up to meet the needs of the meeting, including virtual access and appropriate equipment for hybrid meetings.
Work with the General Director and Director of Administration to plan content for all-staff meetings.
Assist with planning and execution of special events for staff, such as quarterly staff celebrations, employee recognition events, holiday parties, and retirement celebrations.
Work with Director of Administration & Finance and the Payroll & Benefits Administrator to coordinate benefits enrollment meetings and communications.
Assist with other HR processes and projects as requested, including but not limited to:

Processing required paperwork for employee transfers, changes in job classification, and other related employment matters.
Researching administrative and staffing policies and best practices, as requested.
Preparing employment-related government reports.
Responding to employee and work-force related inquiries for grant reports.
Assisting with the preparation of the performance review process.
Perform administrative and clerical functions, such as proof-reading, filing, scheduling, and meeting preparation for the administration and HR team as necessary.
Experience & Qualifications
Bachelor's degree (HR, business, or non-profit management preferred.)
HR Certification (SHRM or similar) preferred but not required.
1-3 years working in HR, or other employment-related administrative role;
Highly detail-oriented with meticulous follow-through;
Exceptional professional judgement; the ability to make decisions and deal with confidential information with discretion and maturity.
Ability to prioritize and organize tasks, and to meet deadlines.
Familiarity with applicant tracking systems and HRIS preferred.
Experience with Zoom or similar video call systems.
Excellent written and verbal communication skills;
Proficiency with word processing and spreadsheets required;
Ability to work evening and weekend hours at key times during the year.
Ideal Candidate Profile
Passion for advancing equity, diversity, and inclusion practices;
Strong interpersonal skills and a demonstrated ability to build relationships.
The ability to assimilate information quickly and work independently.
A high level of empathy and the ability to interact with staff, board members, and volunteers in a range of professional and social situations;
An interest in performing arts preferred, but not required.
Compensation & Hours
Compensation: $42,000-$48,000 annual salary plus benefits.
This is a full-time, non-exempt position.
Opera Theatre has a flexible work policy which allows for hybrid remote work and asynchronous schedule arrangements.
Some weekend and evening hours may be required, specifically during Opera Theatre's festival season (May-June).
Applicants for the position are asked to submit a resume along with a cover letter that describes their interest in the position, and outlines their relevant experience and qualifications.
At Opera Theatre of Saint Louis, we value equity, diversity, and mutual respect. We strongly encourage people of color, LGBTQ+ individuals, women, people with disabilities, and others who have been historically excluded to apply. Our goal is to be a diverse workforce that is representative of our community. We are committed to creating an inclusive environment for all employees.
OTSL will not discriminate against employees or applicants on the basis of race, color, religion or belief; national, social, or ethnic origin; age; sex, sexual orientation, gender identity and/or expression; physical, mental, or sensory disability; family or parental status; genetic information or characteristics; protected veteran status; or any other protected class under federal, state, or local law. OTSL will not tolerate discrimination or harassment based on any of these characteristics.
If you need assistance or an accommodation in completing an application, interviewing, or otherwise participating in the employee selection process, please contact (314) 963-4226 or mmyers@opera-stl.org.