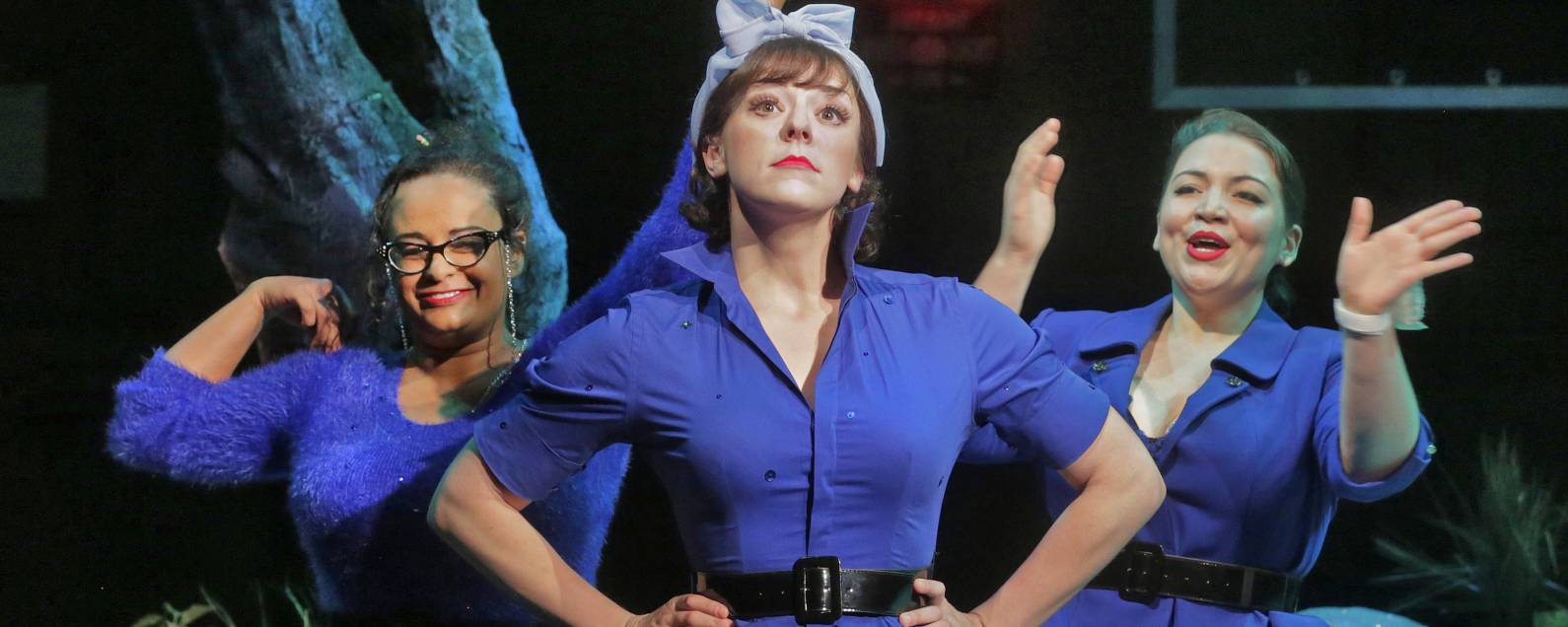 Work With Us
Health & Safety Coordinator
The Health and Safety Coordinator is a temporary full-time position which is responsible for implementing Opera Theatre's current health/safety plans and COVID-19 protocols during the Festival Season to ensure a safe and healthy work environment for all staff, crew, artists, and vendors. This position reports to the Director of Production and Operations, and also works closely with the Director of Administration, and the entire Production and Artistic teams.
Expected dates of employment are Late April through July 2023.
Responsibilities Include
General Health and Safety
Support all existing general health and safety protocols.
Monitor and maintain communication with appropriate staff to ensure that current protocols are being followed in rehearsal, backstage, shop, and performance areas.
Maintain first aid kits and other safety supplies.
Report accidents and injuries to Human Resources, ensuring appropriate documentation.
Coordinate doctor's appointments for artists as appropriate.
Arrange transportation to doctor's appointments or urgent care/hospital visits, and provide transportation if necessary.
COVID-19 Protocols
Promote a safe and productive environment in the workplace with regards to COVID safety, by ensuring that current protocols are being followed in rehearsal, backstage, shop, and performance areas.
Maintain a current knowledge of national, local, and affiliated union recommendations and requirements for COVID safety and keeping up-to-date on infection rates in the St. Louis area.
Support the communication of approved changes in protocols to Company Members.
Distribute COVID-19 self-test kits to all Company Members when needed.
Coordinate PCR tests as necessary.
Communicate positive COVID test results to the applicable supervisors, including Production Manager and Stage Management team as appropriate.
Communicate current isolation/return-to-work protocols to COVID positive individuals.
Conduct contact tracing and communicate protocols to those identified as close contacts.
Maintain up to date records of individuals in isolation or quarantine at any given time.
Conduct routine follow-ups with individuals to assess when they have met the return-to-work criteria.
Communicate with appropriate parties about return-to-work timeline and status of quarantined and isolated Company Members.
Hours & Compensation
Compensation: $17 – $18/ hour
This is a temporary, full-time, non-exempt position.
Evening and weekend work required.
Expected engagement: April 2023 – June 2023
Required Skills, Experience, & Qualifications
Candidates will be subject to a background check.

Experience working in theatre or music is a plus but not required.

 

Experience working with children ages 8-14 preferred.

 
Ideal Candidate Profile
Friendly and positive attitude;
Schedule flexibility and flexibility in dealing with changing priorities and protocols;
Strong influencing skills and the ability to be persuasive and persistent;
Ability to set clear expectations of all health/safety protocols and hold staff accountable;
Excellent verbal and written communication skills;
Ability to perform under pressure and maintain a professional demeanor;
Strong organizational skills and attention to detail.
To Apply
Applicants for the position are asked to submit a resume along with a cover letter that describes their interest in the position and outlines their relevant experience and qualifications.
At Opera Theatre of Saint Louis, we value equity, diversity, and mutual respect. We strongly encourage people of color, LGBTQ+ individuals, women, people with disabilities, and others who have been historically excluded to apply. Our goal is to be a diverse workforce that is representative of our community. We are committed to creating an inclusive environment for all employees. 
 OTSL will not discriminate against employees or applicants on the basis of race, color, religion or belief; national, social, or ethnic origin; age; sex, sexual orientation, gender identity and/or expression; physical, mental, or sensory disability; family or parental status; genetic information or characteristics; protected veteran status; or any other protected class under federal, state, or local law. OTSL will not tolerate discrimination or harassment based on any of these characteristics.  
If you need assistance or an accommodation in completing an application, interviewing, or otherwise participating in the employee selection process, please contact (314) 963-4226 or mmyers@opera-stl.org.