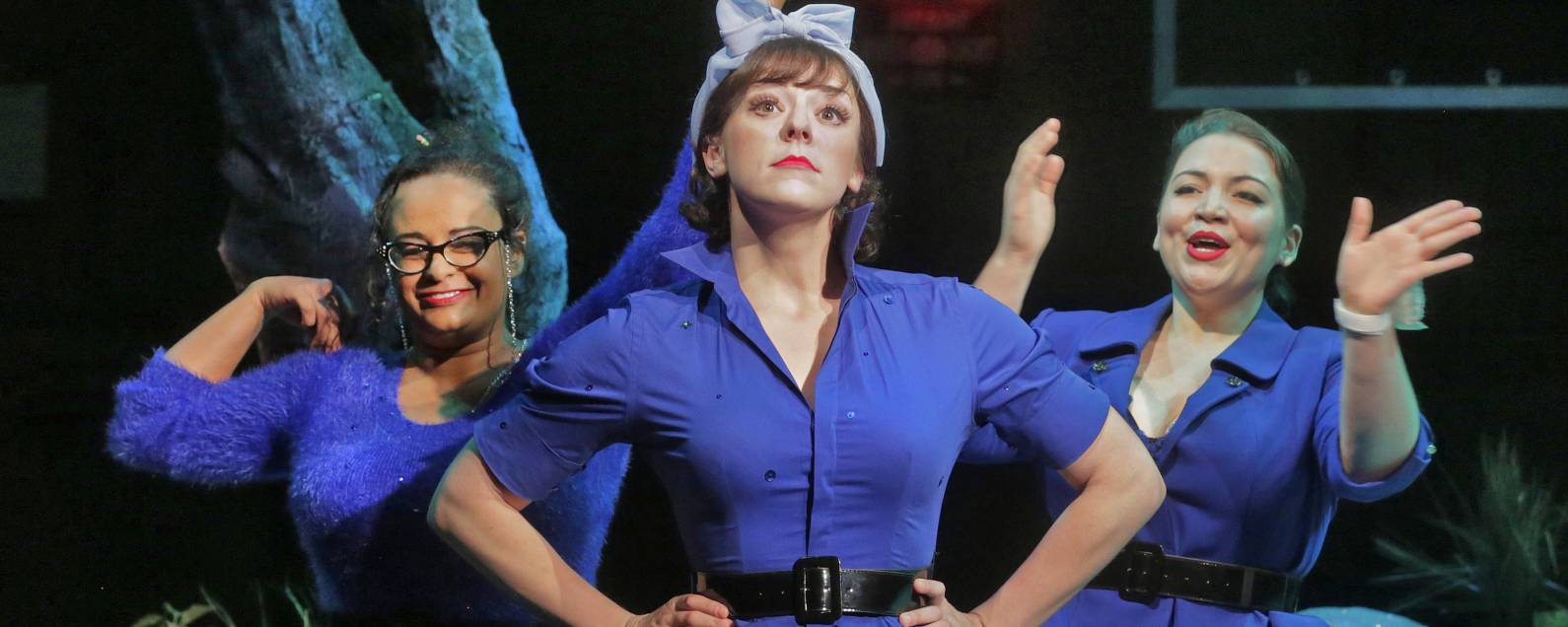 Work With Us
Festival Lighting Designers
Opera Theatre is seeking applications for experienced Festival Lighting Designers. OTSL is seeking to hire two designers, responsible for the designs of two productions each. In addition, the designers must work in tandem and in direct contact with OTSL's Director of Production, Artistic Director, stage directors, and lighting department to create a repertory light plot that is suitable for all four Festival Season productions.
Residency for the 2023 Festival Season will be May 1, 2023 through June 10, 2023, in order to attend Festival Season studio and on stage rehearsals. Festival Lighting Designers must be available for pre-production meetings, as available and as required. Designers are Independent Contractors, contracted under OTSL's USA 829 agreement and USA benefits are included in the agreements. Housing and rental car are provided.
Candidates must have five years of opera and/or music-based theatre experience and should demonstrate experience in a fast-paced festival repertory setting. Candidates must provide industry references and as much supporting information as possible (multiple recent production photos, etc.)
Services & Responsibilities:
Each Festival Lighting Designer shall render the following services, as required:
Attend design and planning meetings with stage director and the rest of the design team, schedule to be mutually determined based on the OTSL festival planning schedule.

 

Attend production meetings as necessary with Production department and production design team.

 

Provide full lighting equipment lists and a light plot drawn to scale from Scenic Designs and theatre drawings provided by Opera Theatre of Saint Louis.

 

Coordinate with the lighting department and other resident Festival Lighting Designer to create a festival plot that can be changed over in 2 hours.

 

Provide color, hook-up plots, and instrument schedule including all information required for the realization of each design.

 

Coordinate and plot special lighting effects.

 

Provide specifications for competitive bids for lighting and special effects suppliers mutually satisfactory to Opera Theatre of Saint Louis and the Lighting Designer.

 

Oversee focusing of the lighting equipment and setting of lighting cues.

 

Attend rehearsals as necessary to design the productions.

 

Conduct lighting rehearsals according to OTSL's rehearsal schedule.

 

Attend preview performances.

 
Compensation:
Contract rates set by USA 829 and OTSL Master Agreement
To Apply:
Applicants for the position are asked to submit a resume along with industry references and additional supporting information that demonstrates their work (portfolio, website, photos, etc.).
Please email application information to:
Steve Ryan, Director of Production & Operations
Email: stever@opera-stl.org
(no calls, please)
At Opera Theatre of Saint Louis, we value equity, diversity, and mutual respect. We strongly encourage people of color, LGBTQ+ individuals, women, people with disabilities, and others who have been historically excluded to apply. Our goal is to be a diverse workforce that is representative of our vibrant community. We are committed to creating an inclusive environment for all employees.
OTSL will not discriminate against employees or applicants on the basis of race, color, religion or belief; national, social, or ethnic origin; age; sex, sexual orientation, gender identity and/or expression; physical, mental, or sensory disability; family or parental status; genetic information or characteristics; protected veteran status; or any other protected class under federal, state, or local law. OTSL will not tolerate discrimination or harassment based on any of these characteristics.
If you need assistance or an accommodation in completing an application, interviewing, or otherwise participating in the employee selection process, please contact (314) 963-4226 or mmyers@opera-stl.org.