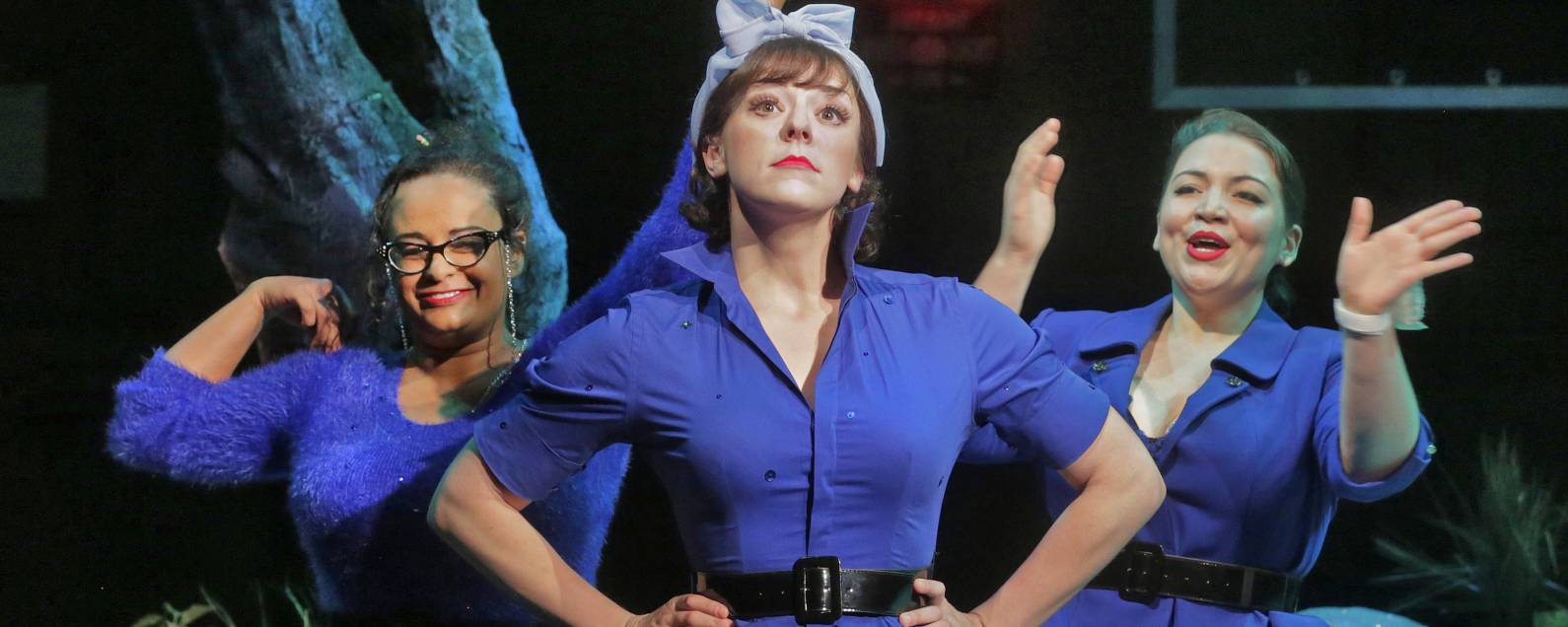 Work With Us
Executive Assistant & Board Liaison
Opera Theatre is hiring a full-time Executive Assistant & Board Liaison, who will be an integral member of the organization's Administration team, responsible for providing administrative and communications support for the General Director, and working to advance strategic company goals, projects, and priorities. This position is responsible for managing the General Director's calendar, coordinating correspondence, internal and external reporting, as well as planning, scheduling, and organizing tasks for the Office of the General Director. In addition, this position serves as administrative liaison to the members of the Board of Directors and is responsible for assisting with board meetings, events, and activities and other administrative duties to support the work of the Board.
Responsibilities Include:
Office of the General Director
• Manage the General Director's calendar, including the scheduling of meetings with staff, donors, community partners, and board members.
• Assist with management of General Director's email.
• Draft letters, emails, and other correspondence as requested for the General Director.
• Prepare drafts of remarks for the General Director.
• Accurately track and code expenses, request payment, and manage financial paperwork for the General Director.
• Manage travel arrangements for the General Director and visiting VIPs.
• Negotiate rate agreements with local hotels for out-of-town audience members.
• Take and distribute notes from Management Team meetings, as requested.
• Assist with the preparation and distribution of company welcome gifts.
• Collect information, confirm accuracy, and coordinate the submission of the annual Opera America membership survey, and other surveys and reports as requested.
• Various additional writing projects, including correspondence with artists, artists management, board members, donors, subscribers, and community partners.
• General clerical tasks such as filing and mailings.
Donor Communications
• Working with the Director of Development and Development staff, coordinate the General Director's fundraising appointments, follow up communications, and donor calls as requested.
• Draft and coordinate correspondence between the office of the General Director and donors as requested by the General Director and Development Staff.
• Maintain and share accurate and up to date records of the General Director's donor meetings, post-meeting notes, and other donor communications.
• Coordinate with Development staff to ensure updated donor contact information, name information, and other notes are entered into Tessitura.
Board of Directors
• Serve as staff administrative liaison to members of the Board of Directors.
• Coordinate with Board Chair, Committee Chairs, General Director, Director of Administration, and other appropriate staff leadership to schedule Board of Directors and committee meetings.
• Collaborate with the Board Chair and Director of Administration to develop Board meeting and committee meeting agendas as appropriate.
• Working with the Director of Administration, collect and prepare timely and accurate reports for Board and Executive Committee meetings.
• Execute the logistics of meetings of the Board and committees, including room reservations, set up, technology needs, etc.
• Take notes, draft minutes, and store documents as required for the Board of Directors and Executive, Governance, Finance, and Investment Committees.
• Working with the Director of Administration, coordinate the onboarding process for new board members
• Prepare annual Board Book and other communications with board members regarding board policies and information.
• Manage and execute monthly board updates and other board communications, with responsibility for content and strategy of those communications.
• Support the Board Chair through the management of the Chair's OTSL calendar, the scheduling of meetings with staff, donors, community partners, and board members, and providing administrative support for other board projects as needed.
Qualifications
• The ability to make decisions and deal with confidential information with discretion and maturity.
• Skill in managing projects with overlapping deadlines in a fast-paced environment.
• Excellent spoken and written communication skills.
• Extraordinary attention to detail.
• Ability to prioritize and organize tasks efficiently and effectively.
• Experience with Tessitura or similar database.
• Proficiency with word processing, spreadsheets, Zoom or similar video call systems.
• Ability to work nights and weekends at key times during the year, specifically during the festival season (May-June).
The ideal candidate will:
• Demonstrate a team-oriented approach, while also able to be self-directed.
• Be able to assimilate information quickly and work independently.
• Employ creative and efficient problem-solving skills.
• Have a familiarity with the arts and the non-profit sector.
• Express an interest in opera or the performing arts.
Compensation & Hours
Salary Range: $45,000 – $50,000 plus benefits.
This is a full-time, non-exempt position.
TO APPLY:
Applicants for the position are asked to submit a resume along with a cover letter that describes their interest in the position and outlines their relevant experience and qualifications.
Please email cover letter and resume to:
Michelle Myers, Director of Administration
Email: mmyers@opera-stl.org
(no calls, please)
At Opera Theatre of Saint Louis, we value equity, diversity, and mutual respect. We strongly encourage people of color, LGBTQ+ individuals, women, people with disabilities, and others who have been historically excluded to apply. Our goal is to be a diverse workforce that is representative of our vibrant community. We are committed to creating an inclusive environment for all employees.
OTSL will not discriminate against employees or applicants on the basis of race, color, religion or belief; national, social, or ethnic origin; age; sex, sexual orientation, gender identity and/or expression; physical, mental, or sensory disability; family or parental status; genetic information or characteristics; protected veteran status; or any other protected class under federal, state, or local law. OTSL will not tolerate discrimination or harassment based on any of these characteristics.
If you need assistance or an accommodation in completing an application, interviewing, or otherwise participating in the employee selection process, please contact (314) 963-4226 or mmyers@opera-stl.org.