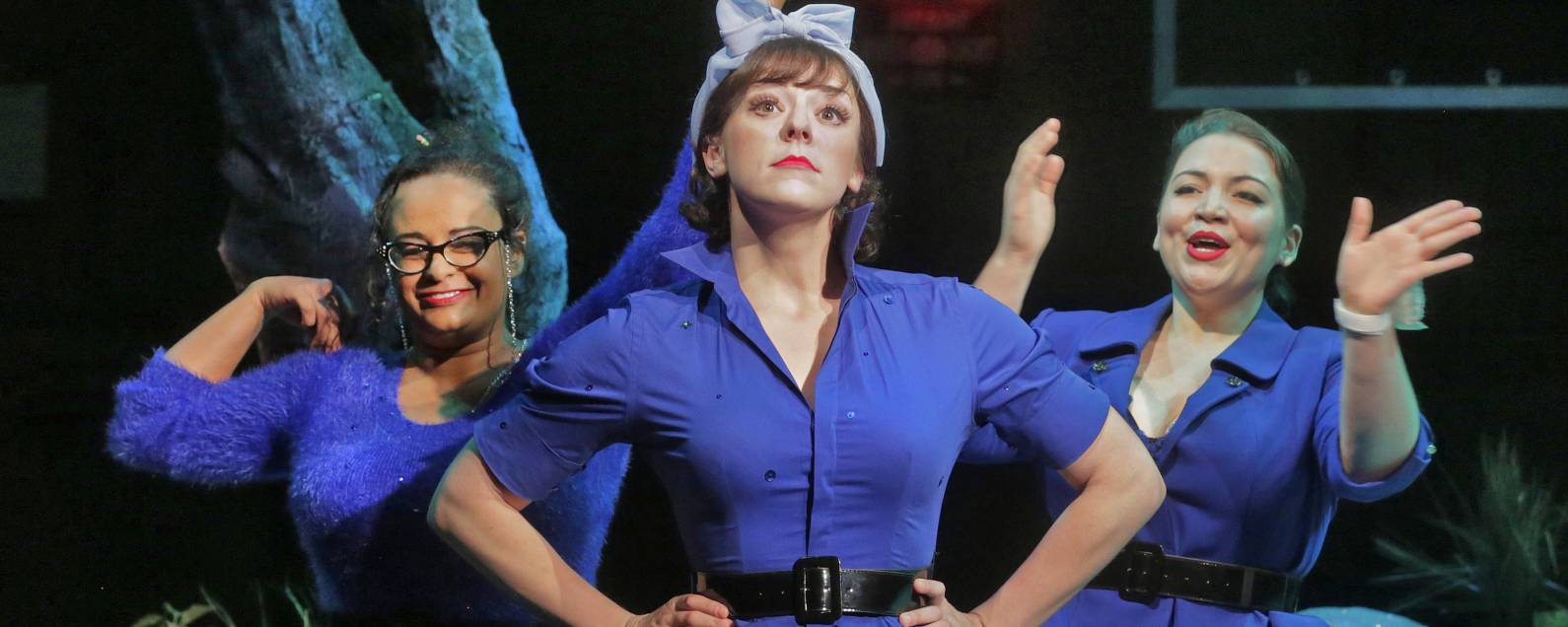 Work With Us
Deputy Director of Development, Individual Giving
Opera Theatre of Saint Louis is hiring a Deputy Director of Development, Individual Giving, who is responsible for leading individual philanthropy as the company embarks on an exciting growth initiative and a drive to elevate our individual giving programs.
Success in this role looks like a committed and growing base of individual donors, a long-term strategy for engaging those individuals in the company's work, and thoughtful leadership of the individual giving team.
Develop and manage a portfolio of 75-100 Patron level ($2,500-$9,999) individual donors and prospects. Develop and execute thoughtful, innovative, and individualized strategies for qualification, cultivation, solicitation, and stewardship of donors, involving Director of Development and company leadership as appropriate.
Oversee the annual operating support campaign, including the Friends of the Festival and Patron giving programs, collaborating with the Senior Manager of Donor Engagement to ensure that direct mail and digital campaigns are conducted in a timely and effective manner.
Collaborate with the Manager of Donor Communications to develop effective development collateral, including solicitation and acknowledgment letters, print materials, and digital media communication.
Collaborate with the Manager of Volunteer Engagement to meaningfully integrate volunteer service into Opera Theatre's work and to build appreciation for the Opera Theatre of Saint Louis Guild across the company.
Manage Opera Theatre's National Patrons Program, developing annual goals for retention, increased support, and new members, and identifying ways to keep this group engaged throughout the year.
Oversee Opera Theatre's planned giving campaign and serve as the staff liaison for the Planned Giving Advisory Council.
Build year-round and long-term strategies for the company's fundraising efforts in collaboration with the Director of Development and Deputy Director of Development, Institutional Giving and Events including:

Generating monthly revenue projections.
Managing year-round donor messaging and stewardship calendar that compliments the company's programming and annual solicitation efforts.
Skills, Experience, & Qualifications
Demonstrated success in managing annual giving programs, especially in building donor bases and cultivating increased support.
Ability to build credibility and relationships with donors and prospective donors.
Ability to move a team and volunteers forward with drive, compassion, and openness.
Excellent written and verbal communication skills.
Experience with prospect research and donor database software.
Hours & Compensation
Compensation: $85,000-$90,000 annual salary plus benefits.
This is a full-time, exempt position.
Opera Theatre has a flexible work policy which allows for hybrid remote work and asynchronous schedule arrangements.
Some weekend and evening hours will be required, especially during Opera Theatre's festival season (May-June).
Applicants for the position are asked to submit a resume along with a cover letter that describes their interest in the position, and outlines their relevant experience and qualifications.
At Opera Theatre of Saint Louis, we value equity, diversity, and mutual respect. We strongly encourage people of color, LGBTQ+ individuals, women, people with disabilities, and others who have been historically excluded to apply. Our goal is to be a diverse workforce that is representative of our community. We are committed to creating an inclusive environment for all employees.
OTSL will not discriminate against employees or applicants on the basis of race, color, religion or belief; national, social, or ethnic origin; age; sex, sexual orientation, gender identity and/or expression; physical, mental, or sensory disability; family or parental status; genetic information or characteristics; protected veteran status; or any other protected class under federal, state, or local law. OTSL will not tolerate discrimination or harassment based on any of these characteristics.
If you need assistance or an accommodation in completing an application, interviewing, or otherwise participating in the employee selection process, please contact (314) 963-4226 or mmyers@opera-stl.org.