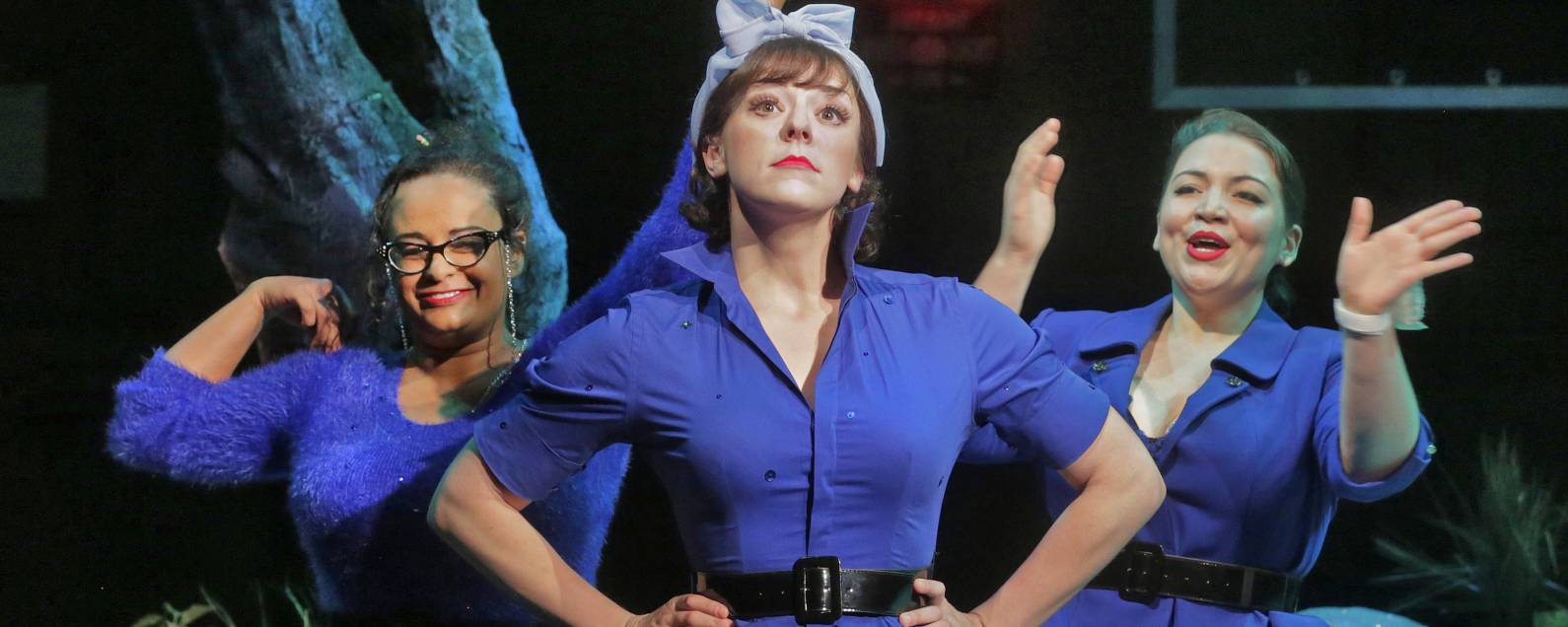 Opera Theatre of Saint Louis is hiring for the position of Controller, to lead the day-to-day finance operations of the organization. In this role, you will be responsible for all accounting activities and systems; developing, implementing, and maintaining accounting policies and procedures to ensure accurate and timely financial statements and financial reporting; implementing and monitoring internal controls meant to protect the financial assets of the company; maintaining bank requirements; and managing the Finance staff.
Responsibilities Include:
Lead Accounting and Finance
Maintain all accounting systems and related workflows to ensure they meet the organization's needs, including managing all accounts, ledgers, reconciliations, and reporting systems.
Ensure internal controls and safeguards are in place to protect the company's financial assets and to ensure compliance with appropriate GAAP standards and regulatory requirements.
Prepare and ensure timely monthly, quarterly, and year end close.
Oversee Banking, Payroll and Audit Activities
Act as the primary contact for audit, banking, investments, insurance, payroll, benefits, legal, and accounting vendors.
Oversee regular and accurate processing of payroll and benefits, and the implementation, administration and any modifications of employee benefit programs and corporate insurance policies.
Manage all audit activity to ensure timely completion of annual audits and the resolution of any audit internal control findings.
Provide Accurate and Timely Financial Reports
Monitor and provide regular reports to leadership on the financial status of the organization.
Oversee the preparation and clear communication of monthly, quarterly, and annual financial statements.
Proactively provide financial results to directors and managers and respond in a timely manner to special reporting requests.
In collaboration with the Director of Administration & Finance, support financial presentations to the Board, Executive Committee, and Finance Committee.
Oversee the preparation of all external financial reporting including, but not limited to, grant reporting (such as Regional Arts Commission, Metropolitan Arts Council and Arts & Entertainment), Opera America surveys, audited financial statements, and Form 990 and other tax returns.
Prepare and Manage the Budget
Collaborate with the Director of Administration & Finance and General Director on organizational and strategic budget planning and preparation.
Manage organizational cash flow forecasting, working in partnership with the Director of Administration & Finance, General Director, & other company leadership.
Responsibly manage the Administration and Finance budget, in collaboration with the Director of Administration & Finance.
Manage a High Performing Team
Recruit, onboard/train, supervise, and evaluate the performance of assigned staff.
Establish objectives and define results required for direct reports in support of the strategic business goals.
Coach, inspire, and enable staff to effectively perform and work with other departments.
Experience & Qualifications
Bachelor's degree in accounting or related field.
Certified Public Accountant required.
Minimum of seven years of accounting experience.
Minimum of four years of experience managing staff, including attracting, training, establishing performance expectations, and retaining top talent.
Experience with non-profit accounting, board reporting, and audits preferred.
Knowledge of U.S. Generally Acceptable Accounting Principles.
Demonstrated proficiency in computer skills, specifically in accounting software, third-party payroll systems and Microsoft Office. Experience with Abila MIP, Paychex, and/or development software like Tessitura a plus.
The ideal candidate will have:
Strong leadership.
An ability to think strategically while exhibiting a strong attention to detail.
An eye for problem solving and process improvement.
Excellent written and verbal communication skills.
Supervisory skills necessary to manage and develop a highly motivated team.
Ability to manage multiple projects with overlapping deadlines.
A team player.
Compensation & Hours
Compensation: $100,000-$115,000 annual salary plus benefits.
This is a full-time, exempt position.
Opera Theatre has a flexible work policy which allows for individual remote and asynchronous work arrangements.
Position requires some evening and weekend hours during key times of year.
TO APPLY:
Applicants for the position are asked to submit an application online using the link below.
At Opera Theatre of Saint Louis, we value equity, diversity, and mutual respect. We strongly encourage people of color, LGBTQ+ individuals, women, people with disabilities, and others who have been historically excluded to apply. Our goal is to be a diverse workforce that is representative of our vibrant community. We are committed to creating an inclusive environment for all employees.
OTSL will not discriminate against employees or applicants on the basis of race, color, religion or belief; national, social, or ethnic origin; age; sex, sexual orientation, gender identity and/or expression; physical, mental, or sensory disability; family or parental status; genetic information or characteristics; protected veteran status; or any other protected class under federal, state, or local law. OTSL will not tolerate discrimination or harassment based on any of these characteristics.
If you need assistance or an accommodation in completing an application, interviewing, or otherwise participating in the employee selection process, please contact (314) 523-9501 or npeck@csi-mail.com.