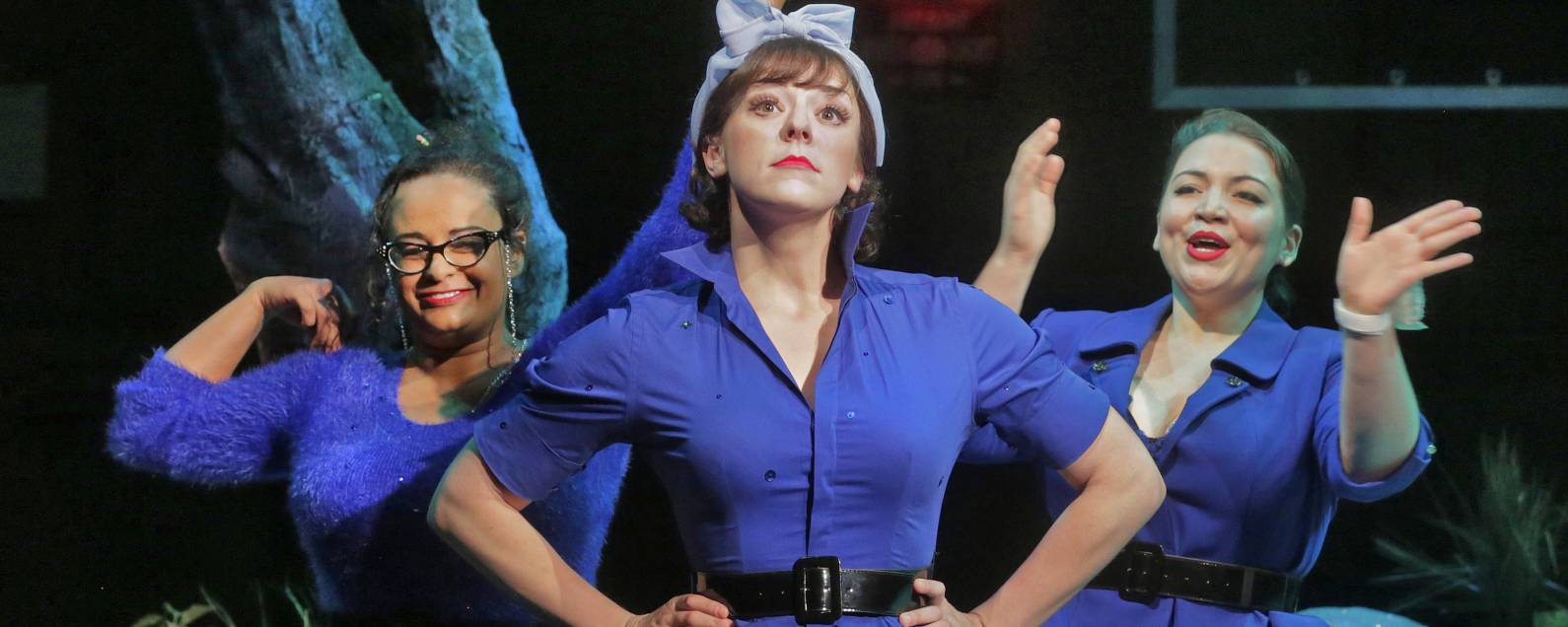 Work With Us
OTSL Brand Ambassador Program
Interested in music, the arts, or opera? Like posting on social media? Want a free ticket to our 2022 Festival Season? Apply to be an OTSL Student Brand Ambassador!
Qualifications
An interest in the arts, cultural events, singing, classical music, and/or opera
Experience using multiple social media platforms
Current student at an St. Louis area high school, college, or university
Enthusiasm for teamwork, creative brainstorming, and connecting your community to the arts
Application Process
Applicants are asked to submit:
Their contact information
Social media handles
Resume (as a PDF)
Brief personal statement, of no more than 250 words, that communicates why you are interested in being a brand ambassador, and what unique skills and/or experience you will bring to the role.
At Opera Theatre of Saint Louis, we value equity, diversity, and mutual respect. We strongly encourage people of color, LGBTQ+ individuals, women, people with disabilities, and others who have been historically excluded to apply. Our goal is to be a diverse workforce that is representative of our vibrant community. We are committed to creating an inclusive environment for all employees.
OTSL will not discriminate against employees or applicants on the basis of race, color, religion or belief; national, social, or ethnic origin; age; sex, sexual orientation, gender identity and/or expression; physical, mental, or sensory disability; family or parental status; genetic information or characteristics; protected veteran status; or any other protected class under federal, state, or local law. OTSL will not tolerate discrimination or harassment based on any of these characteristics.
If you need assistance or an accommodation in completing an application, interviewing, or otherwise participating in the employee selection process, please contact (314) 963-4226 or mmyers@opera-stl.org.
2022 OTSL Student Brand Ambassador
Dates of Employment
Early Spring – Late June 2022
Supervisors
Digital Marketing Manager & Advancement Fellow
Works with
Marketing Team
The OTSL Brand Ambassadors are a support team for the Marketing Department, providing external outreach in creative ways. This is a flexible volunteer position that is eligible for service/volunteer hour credit. This creative position could include marketing activities such as:
Attending OTSL events and capturing/sharing content on social media
Brainstorming with the Marketing team new ways to reach the St. Louis community and beyond
Promoting OTSL's events and productions in your community by postering or sharing social posts
This position offers our Student Brand Ambassadors:
A free ticket to each productions during the 2022 Festival Season
A brand ambassador-specific coupon code for additional OTSL tickets
Exclusive Brand Ambassador swag and merch
Job shadowing experience with the Marketing Teams
Backstage access throughout the 2022 Festival Season for content capture
If you have any questions about this position, the Marketing team, or OTSL, please contact our Digital Marketing Manager at mwhite@opera-stl.org.