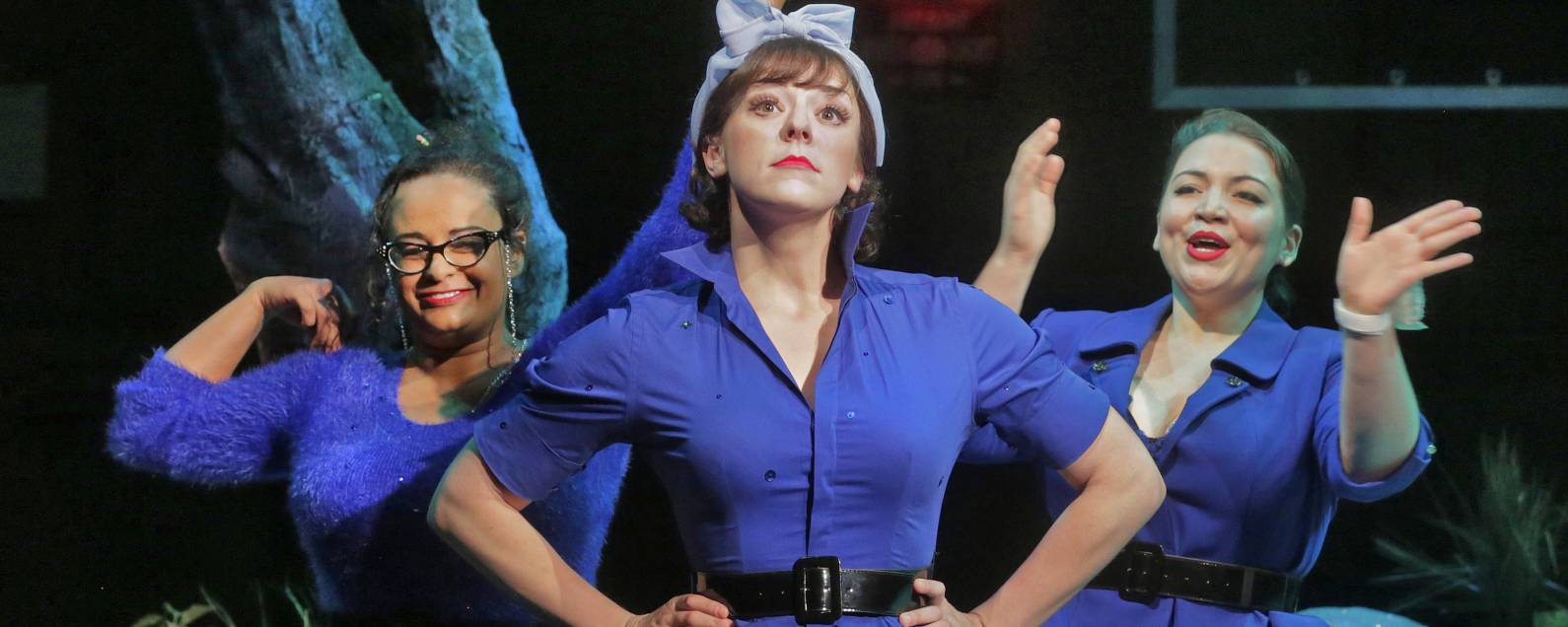 Work With Us
2023 Gerdine Young Artist – Apprentice Assistant Stage Director
Application deadline for the 2023 Festival Season Gerdine Young Artist Program: Friday, September 9, 2022
Please note: All applicants must have proof of COVID vaccination to participate in live auditions and in the 2023 Festival Season.
Named after Opera Theatre's founding board chairman, Leigh Gerdine, and his wife Alice, the Gerdine Young Artist Program, led by soprano Patricia Racette, Artistic Director of Young Artist Programs, seeks to offer emerging young artists invaluable performance experience as they begin their professional careers.
Opera Theatre is committed to supporting and nurturing the careers of its young artists beyond their young artist seasons by consistently bringing back its GYA alumni in featured and leading roles in future seasons. OTSL counts among its esteemed GYA alumni such singers as Paul Appleby, Jamie Barton, Christine Brewer, Lawrence Brownlee, Christine Goerke, Kate Lindsey, Lester Lynch, Erin Morley, So Young Park, Matthew Polenzani, Morris Robinson, Russell Thomas, and many more. In 2016, the Richard Gaddes Festival Artist Program was created in honor of OTSL's first general director, and offers GYA alumni the opportunity to return in featured and leading roles on the mainstage. GYA alumni who have returned in mainstage roles include Aubrey Allicock, Joshua Blue, Sydney Mancasola, Elena Villalón, and Mack Wolz, among others.
Program Dates
April 24, 2023 – June 25, 2023
Location
St. Louis, MO USA
Season Information
The 2023 Festival Season includes productions of Treemonisha (re-imagined by Damien Sneed and Karen Chilton), Tosca, Così fan tutte, Susannah, and Center Stage Concert. All productions are performed in English. Due to the specific casting requirements of the piece, Opera Theatre of Saint Louis is committed to an all-Black cast for Treemonisha.
Program Information
The Gerdine Young Artist Program offers emerging young stage directors invaluable production experience as they begin their directing careers or as they transition into opera. Opera Theatre is committed to supporting and nurturing the careers of its young artists.
The Apprentice Assistant Stage Director will coordinate the creation, editing, and operation of supertitles for all mainstage productions during the 2023 Festival Season. This position works directly with Opera Theatre's Artistic Director in a supportive role assisting with general administrative tasks and communication between creative and production teams. Responsibilities include, but are not limited to, assisting stage directors and resident assistant stage directors, taking notes, and updating supertitles for each production in the rehearsal process, as well as other duties as assigned.
Compensation
Payment is provided
$686.07 a week
$350.92 one-time sustenance stipend
Round-trip travel
Housing provided
Please Note
There is no application fee.
The YAP Tracker appliation form is not compatible with the web browser Firefox.
An automated e-mail response will confirm receipt of your materials once submitted.
Incomplete and/or late applications will not be accepted or considered.
Due to limitations of space and time limitations, we will not be able to accommodate everyone.
Participation in the GYA program is limited to United States citizens or individuals who have valid documentation to work legally in this country.All applicants must be available to work in St. Louis on April 24 through June 25, 2023. 
For more information or questions regarding the 2023 Gerdine Young Artists Program auditions, email audition@opera-stl.org.
Opera Theatre of Saint Louis is an equal opportunity employer and does not discriminate against any employee or applicant for employment on the basis of race, color, religion, creed, national origin, sex, age, veteran, or disability status.